Wiadomość
gry
26 czerwca 2019, 10:40

autor: Adrian Werner
Poznaliśmy gry nominowane do Game Critics Awards Best of E3 2019
Opublikowano listę nominacji do Game Critics Awards: Best of E3 2019. Szanse na najwięcej statuetek ma The Outer Worlds. Produkcje takie jak Cyberpunk 2077, Marvel's Avengers czy Dying Light 2 nie były brane pod uwagę z powodu zasad rządzących tymi nagrodami.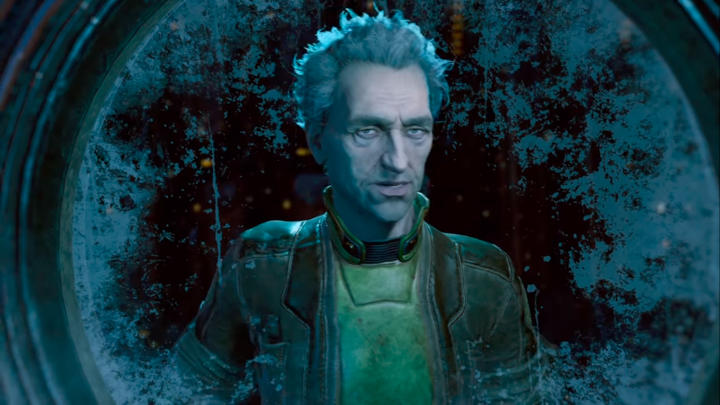 The Outer Worlds.
Poznaliśmy listę gier nominowanych do nagród Game Critics Awards: Best of E3 2019, przyznawanych najlepszym grom tegorocznej edycji targów. Zwycięzców poznamy jutro, czyli 27 czerwca.
Nagrody i nominacje przyznawane są przez gremium złożone z mediów branżowych z całego świata. Tym razem po raz pierwszy wśród nich znalazł się serwis GRYOnline.pl. Szanse na najwięcej statuetek (cztery) ma The Outer Worlds.
Spośród wydawców najlepiej poradziła sobie firma Microsoft, która zdobyła dziewięć nominacji (o sześć więcej niż w ubiegłym roku). Natomiast w kategorii platform sprzętowych wygrały pecety z 57 grami, które powalczą o statuetki.
Zasady:
Do nagród Game Critics Awards: Best of E3 kwalifikują się wyłącznie produkcje, w które odwiedzający targi mogli zagrać podczas imprezy. Z tego powodu na poniższej liście nie znajdziecie np. Cyberpunk 2077, Dying Light 2, czy Marvel's Avengers.
Najlepsza gra targów
Najlepsza gra oryginalna
Najlepsza gra konsolowa
Najlepsza gra pecetowa
Najlepsza gra VR/AR
Najlepszy sprzęt/urządzenie peryferyjne
Sega Genesis Mini (Sega)
Smach Z (Smach)
Xbox Elite Wireless Controller Series 2 (Microsoft)
Najlepsza gra akcji
Najlepsza przygodowa gra akcji
Najlepsza gra RPG
Najlepsza gra wyścigowa
Najlepsza gra sportowa
Najlepsza gra strategiczna
Najlepsza gra familijna/społecznościowa
Najlepsza sieciowa gra wieloosobowa
Najlepsza gra niezależna
Najlepiej rozwijana gra

Zapraszamy Was do polubienia profilu Newsroomu na Facebooku. Znajdziecie tam nie tylko najciekawsze wiadomości, ale i szereg miłych dodatków.