Wiadomość
gry
29 marca 2017, 16:30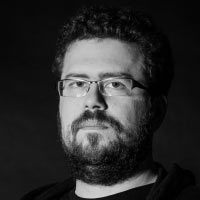 autor: Hed
Premiery gier w Polsce + Ryk Premier (27 – 31 marca 2017)
W tym tygodniu do sprzedaży trafi dodatek do Dark Souls III oraz dwie przygodówki: Beat Cop i Thimbleweed Park. Pełne zestawienie najciekawszych nowych gier znajdziecie poniżej.
The Ringed City to ponoć ostatni rozdział Dark Souls.
Fani Dark Souls zakończą w tym tygodniu przygodę z tą słynną serią – stanie się tak za sprawą The Ringed City, ostatniego dodatku do Dark Souls III. Jaka będzie przyszłość serii? Czas pokaże. Sporo będzie działo się w temacie przygodówek, bo otrzymamy polską grę policyjną Beat Cop oraz nowe dzieło Rona Gilberta i spółki: Thimbleweed Park. Ciekawe, czy autor Maniac Mansion i serii Monkey Island nie wyszedł z formy.
Premiery gier w Polsce
Premiery gier na PC (27 – 31 marca 2017)
Beat Cop (Techland) – 59,99 zł (30 marca)
Premiery gier na PS4 (27 – 31 marca 2017)
Kingdom Hearts HD 1.5 + 2.5 ReMIX (Cenega) – 209,99 zł (31 marca)
Premiery cyfrowe lub zagraniczne
An Alien with a Magnet – PC (29 marca)
A-Escape VR – PC (31 marca)
Anoxemia – PC, XONE (28 marca)
APB: Reloaded – PS4 (31 marca)
Atari Flashback Classics Volume 1 i 2 – PS4 (28 marca)
Babylon 2055 Pinball – PC (29 marca)
Ball 3D: Soccer Online – PC (31 marca)
Ballistic Overkill – PC (28 marca)
Battlefield 1: Nie Przejdą – PC, PS4, XONE (28 marca)
Bomb Squad Academy – PC (28 marca)
Castle Explorer – PC (31 marca)
Cerevrum – PC, VR (28 marca)
Chasing Styx – PC (31 marca)
Dark Souls III: The Ringed City – PC, PS4, XONE (28 marca)
Darwin's bots: Episode 1 – PC, VR (27 marca)
Dead Days – PC, VR (31 marca)
Deadly Stasis – PC (28 marca)
Dick Wilde – PC, VR (30 marca)
Downward Spiral: Prologue – PC, VR (31 marca)
Easy Magic – PC (27 marca)
Enigma Sphere: Enhanced Edition – PC, VR (30 marca)
Fallout Shelter – PC, premiera na Steam (29 marca)
Fated: The Silent Oath – PS4, PSVR (28 marca)
Final Fantasy XV Episode Gladiolus – PS4, XONE (28 marca)
Flamel's miracle – PC (31 marca)
Gemstone Keeper – PC (31 marca)
HackyZack – PC (28 marca)
Has-Been Heroes – PC (28 marca)
HAUNTED: Halloween '86 – PC (28 marca)
Janus VR – PC, VR (1 kwietnia)
Jump, Step, Step – PC (28 marca)
Kingdom Hearts HD 1.5 Remix – PS4 (31 marca)
Kingdom Hearts HD 2.5 Remix – PS4 (31 marca)
Korix – PS4, PSVR (28 marca)
Lament – PC (31 marca)
Light It – PC (31 marca)
Mafia III Faster, Baby! - PC, PS4, XONE (28 marca)
Majotori – PC (28 marca)
Manipulated – PC (28 marca)
Microgons – PC (27 marca)
Miniature Garden – PC (30 marca)
MLB: The Show 17 – PS4 (28 marca)
Narcosis – PC, PS4, XONE (28 marca)
Nightmares from the Deep 2: The Siren's Call – PS4 (28 marca)
Oik 2 – PC (28 marca)
Old Time Hockey – PC (28 marca)
Operation Abyss: New Tokyo Legacy – PC (27 marca)
Quantic Pinball – PC (29 marca)
PacaPlus – PC (31 marca)
Pastry Lovers – PC (30 marca)
Planet Defender – PC, VR (30 marca)
Rain World – PC, PS4 (28 marca)
Planet of Mubu – PC (1 kwietnia)
Reflection of a Fallen Feather – PC (31 marca)
Riders of Asgard – PC (31 marca)
Ripple – PC (31 marca)
Rivals of Aether – PC (28 marca)
Salt and Sanctuary – PSV (28 marca)
Scribble Ships – PC (31 marca)
Shift Happens – PS4 (31 marca)
Snake Pass – PC, PS4, XONE, Switch (28 marca)
State of Anarchy: Master of Mayhem – PC (1 kwietnia)
Sumoman – PC (28 marca)
Swarm Universe – PC (30 marca)
The Eagle's Heir – PC (30 marca)
The Inner World – PS4, XONE (31 marca)
The Walking Dead: A New Frontier 'Episode 3: Above the Law – PC, konsole (28 marca)
Tank Battle: East Front – PC (30 marca)
There's Poop In My Soup: Number 2 – PC (1 kwietnia)
Thimbleweed Park – PC, XONE (30 marca)
Think To Die 3 – PC (27 marca)
Trigger Happy Shooting – PC (31 marca)
Twisted Arrow – PC, VR (28 marca)
X-Plane 11 – PC (30 marca)
Valiant Knights: Typing Battle – PC (28 marca)
WAVESHAPER – PC (1 kwietnia)
Zed – XONE (31 marca)
Zero Escape: The Nonary Games – PS4, PSV (30 marca)
Premiery mobilne
Gangstar New Orleans – Android, iOS (30 marca)
Wczesny dostęp
Alchemist Defender VR – PC, VR (31 marca)
Dead Inside – PC (31 marca)
Gem Hunter – PC (28 marca)
Gods and Nemesis: of Ghosts from Dragons – PC (1 kwietnia)
GUNNVR – PC (28 marca)
HOUND – PC (28 marca)
Mekside VR – PC, VR (27 marca)
Mr. Donovan – PC (1 kwietnia)
NIGHTSTAR: Rogue Wings – PC (30 marca)
On The Road – PC (30 marca)
Project LUX – PC (31 marca)
Remnants of The Arcane – PC (31 marca)
SCALPERS: Turtle & the Moonshine Gang – PC (30 marca)
Sketch! Run! - PC (1 kwietnia)
Skyforge – PS4 (28 marca)
Thunder Tier One – PC (31 marca)
Ulama: Arena of the Gods – PC (29 marca)
Uplands Motel: VR Thriller – PC, VR (27 marca)