Hyperion Contract #873 | Misje poboczne - The Highlands | Borderlands 2
Borderlands 2 poradnik, solucja
Na tej stronie poradnika do gry Borderlands 2 znajduje się szczegółowy opis przejścia pobocznej misji Hyperion Contract #873. Quest ten możesz rozpocząć w lokacji The Highlands po ukończeniu głównego zadania Wildlife Preservation.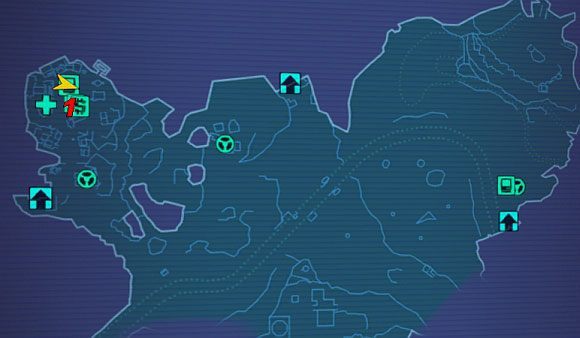 The Highlands Overlook
1) Tablica z zadaniami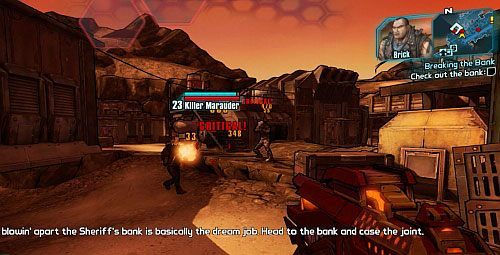 Z tablicy [1], otrzymasz zlecenie na zabicie stu Bandytów. Dodatkowe punkty doświadczenia otrzymasz, jeżeli zabijesz po dwudziestu pięciu przeciwników bronią z Fire, Corrosive, Shock oraz Explosiv Elemental Effect. Nie polecam jednak wykonywania, tego zadania osobno. W trakcie misji głównych i pobocznych, wielokrotnie zmierzysz się z Bandytami. Jeżeli będziesz zbliżał się do końca gry, a wciąż będzie Ci brakować kilku zabitych, udaj się do Opportunity, gdzie większość przeciwników to Bandyci.