The Ice Man Cometh | Misje poboczne - Three Horns Valley | Borderlands 2
Borderlands 2 poradnik, solucja
Na tej stronie poradnika do gry Borderlands 2 znajduje się szczegółowy opis przejścia pobocznej misji The Ice Man Cometh. Quest ten możesz rozpocząć w dolinie Three Horns Valley po ukończeniu pobocznego zadania No Vacancy.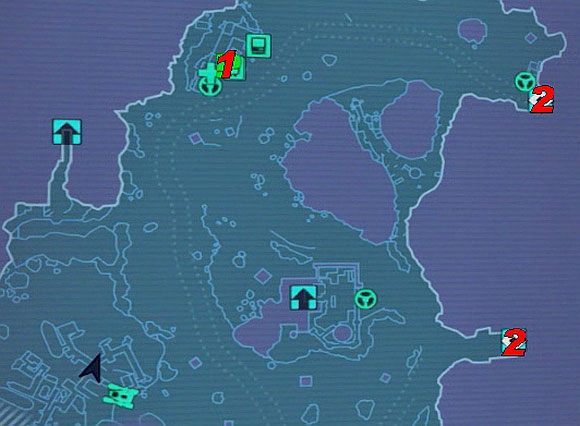 Three Horns Valley
1) Tablica z zadaniami
2) Przejścia do Three Horns Divide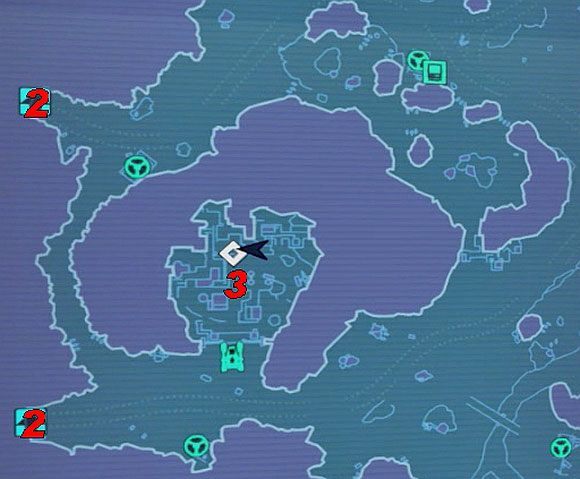 Three Horns Divide
2) Przejścia do Three Horns Valley
3) Obóz Bandytów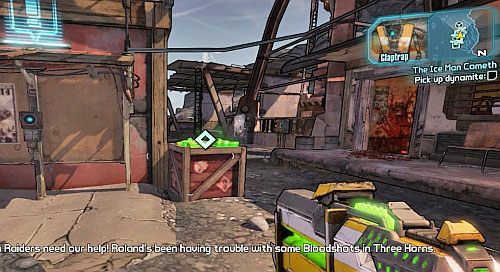 Podejdź do tablicy z zadaniami [1], by rozpocząć misję. Podnieś Dynamite, które znajdziesz na prawo od tablicy. Teraz jedź do północnego lub południowego przejścia prowadzącego do Three Horns Divide [2]. Tam jedź do obozu Bandytów [3].
Twoim zadaniem, jest podłożenie pięciu ładunków wybuchowych przy piecach grzewczych. Kiedy podłożysz wszystkie ładunki aktywuj transmiter w centralnej części obozu. Ostatnim punktem zadania jest zabicie ośmiu Freezing psychos. Kiedy to zrobisz możesz wrócić do Three Horns Valley, by zakończyć zadnie przy tablicy [1].