Slap-Happy | Misje poboczne - Sanctuary 2 | Borderlands 2
Borderlands 2 poradnik, solucja
Na tej stronie poradnika do gry Borderlands 2 znajduje się szczegółowy opis przejścia pobocznej misji Slap-Happy. Quest ten możesz rozpocząć w Sanktuarium (Sanctuary) po ukończeniu pobocznego zadania Mighty Morphin.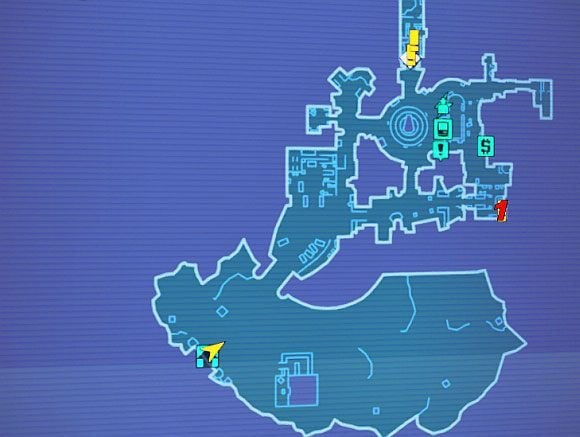 Sanctuary
1) Hammerlock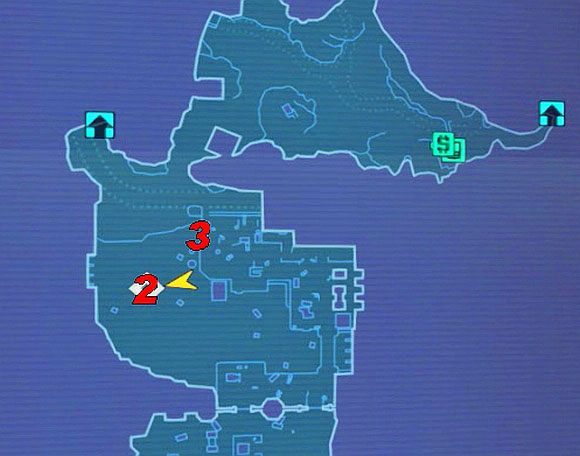 The Highlands Outwash
2) Filar na Hammerlock's Arm
3) Wyjście z zbiornika wodnego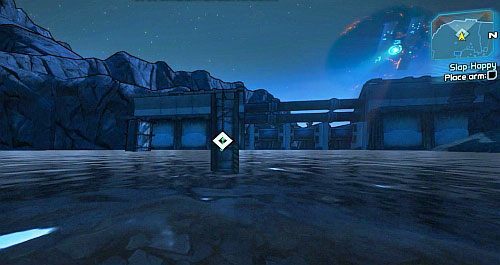 Po wysłuchaniu Hammerlocka [1], weź od niego Hammerlock's Arm i udaj się za pomocą Fast Travel do The Highlands Outwash. Wskocz do zbiornika i umieść Hammerlock's Arm w wyznaczonym miejscu [2].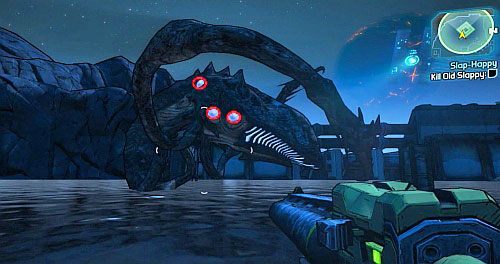 Po chwili przywabisz Old Slappy. Strzelaj w oznaczone wypustki/oczy na ciele oraz mackach przeciwnika, by zadać obrażenia krytyczne. Same macki wychodzące z ziemi, wykorzystaj do Second Wind. Kiedy go pokonasz, podnieś Hammerlock's Arm [2] i wyjdź z wody po drabinie [3]. Teraz wróć do Sanctuary [1], po nagrodę za ukończenie zadania.