Clan War - End of the Rainbow | Misje poboczne - The Highlands | Borderlands 2
Borderlands 2 poradnik, solucja
Na tej stronie poradnika do gry Borderlands 2 znajduje się szczegółowy opis przejścia pobocznej misji Clan War: End of the Rainbow. Quest ten możesz rozpocząć w lokacji The Highlands po ukończeniu pobocznego zadania Clan War: Reach the Dead Drop.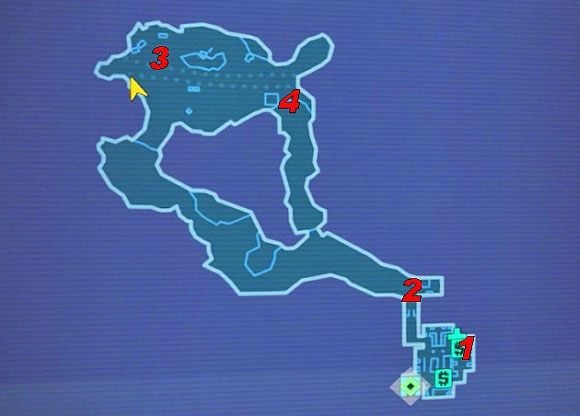 The Holy Spirits
1) Echo Recorder
2) Bagman
3) Kryjówka z pieniędzmi
4) Skrót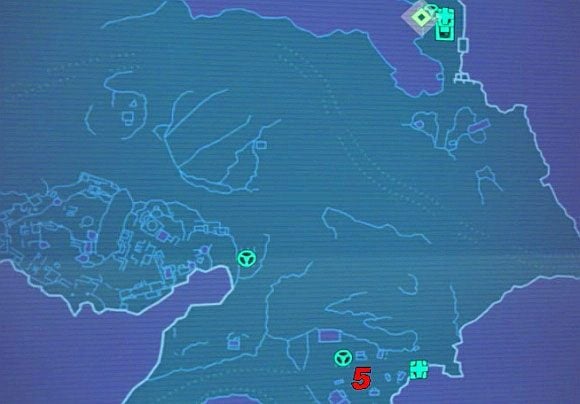 The Dust
5) Jimbo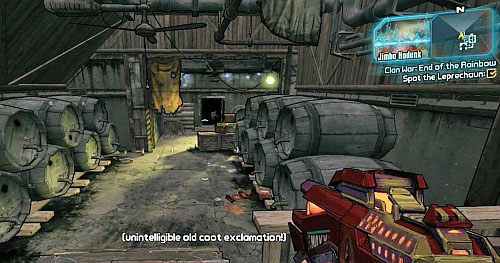 Echo Recorder [1], który znajdziesz w The Holy Spirits (The Highlands Overlook), pozwoli rozpocząć to zadanie. Zejdź na parter i otwórz drzwi po lewej stronie baru. Przez drzwi na drugim końcu magazynu, wejdzie Bagman [2] (obrazek).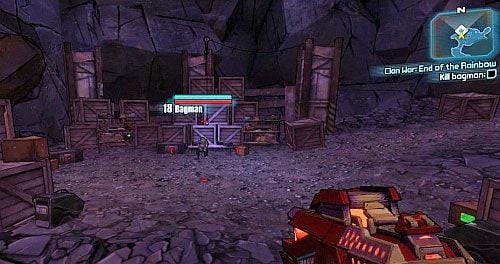 Twoim zadaniem jest śledzenie go w szybie kopalnianym, pozostając nie zauważonym. Nie musisz go koniecznie widzieć w czasie śledzenia, ponieważ do celu prowadzi tylko jedna droga, nie ma możliwości zgubienia go. W końcu dotrzesz do miejsca składowania pieniędzy [3]. Zabij Bagmana i zabierz jego klucz.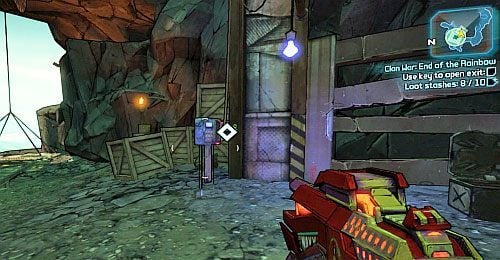 By zdobyć dodatkowe punkty doświadczenia, otwórz dziesięć skrzyń z kasą. Kiedy to zrobisz podejdź do panelu pokazanego na obrazku i go Użyj. W ten sposób otworzysz sobie skrót do wyjścia [4]. Teraz wróć do Jimbo w obozie Hodunk [5], by zakończyć zadanie.