Swallowed Whole | Misje poboczne - Sanctuary 2 | Borderlands 2
Borderlands 2 poradnik, solucja
Na tej stronie poradnika do gry Borderlands 2 znajduje się szczegółowy opis przejścia pobocznej misji Swallowed Whole. Quest ten możesz rozpocząć w Sanktuarium (Sanctuary) w trakcie zaliczania głównego zadania Bright Lights, Flying City.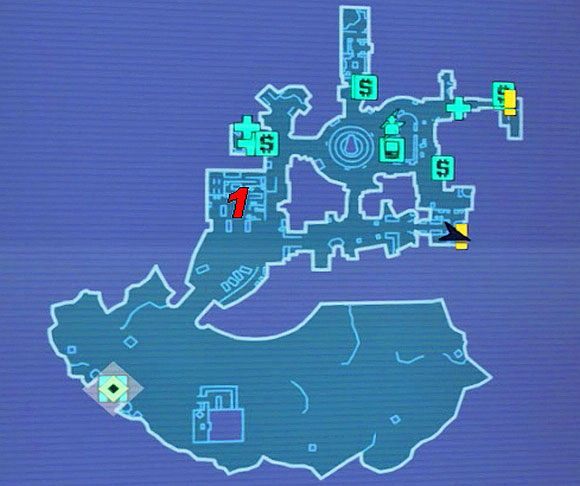 Sanctuary
1) Scooter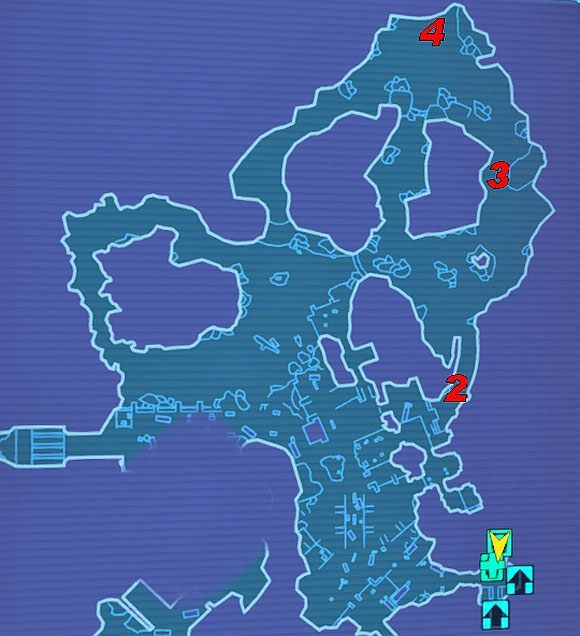 The Fridge
2) Przejście do Shortego
3) Odnoga prowadząca do Shortego
4) Sinkhole/Shorty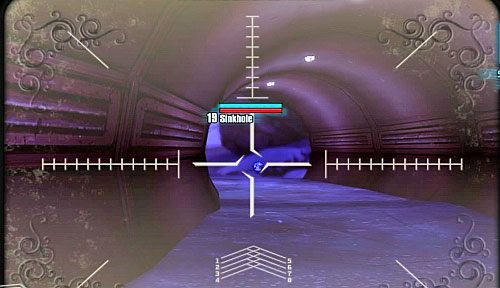 Po rozmowie ze Scooterem [1], skorzystaj z Fast Travel i przenieś się do The Fridge. Idź w stronę przejścia oznaczonego na mapie numer [2], likwidując napotkanych przeciwników. W tunelu zobaczysz lewitującą głowę Sinkhole, którą zacznij ścigać.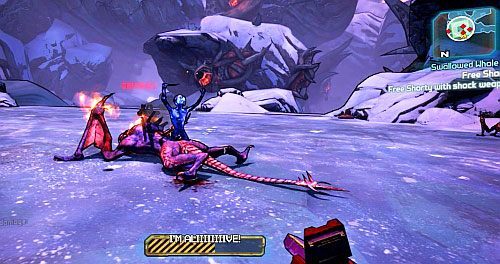 Na rozdrożu wybierz prawą odnogę [3]. Na końcu ścieżki dogonisz Sinkhole [4]. Zabij zwierze, by uwolnić Shortego, którego również się pozbądź. Teraz możesz wrócić do Scootera [1], by zakończyć zadanie.