Clan War - Starting the War | Misje poboczne - Sanctuary 2 | Borderlands 2
Borderlands 2 poradnik, solucja
Na tej stronie poradnika do gry Borderlands 2 znajduje się szczegółowy opis przejścia pobocznej misji Clan War: Starting the War. Quest ten możesz rozpocząć w Sanktuarium (Sanctuary) w trakcie zaliczania głównego zadania Bright Lights, Flying City.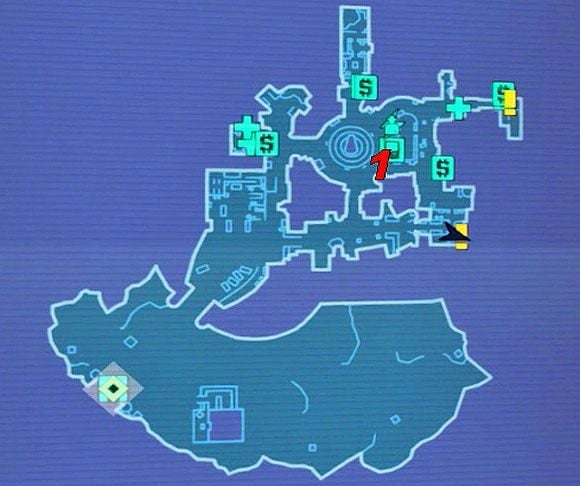 Sanctuary
1) Tablica z zadaniami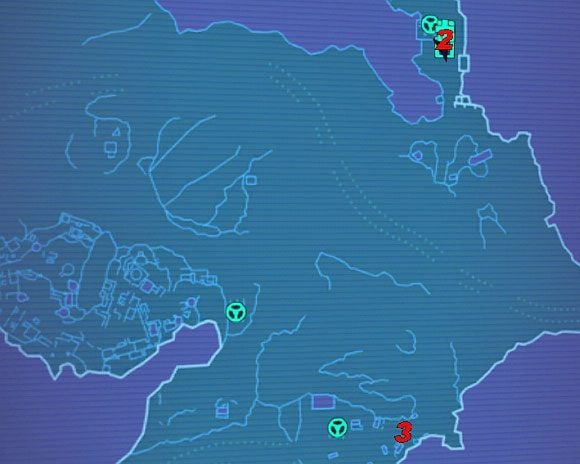 The Dust
2) Warsztat Ellie
3) Obóz Hodunk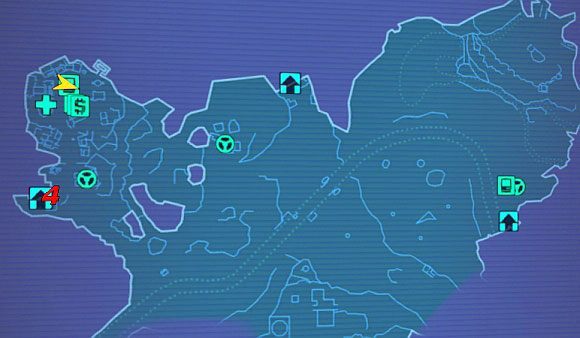 The Highladns
4) The Holy Spirits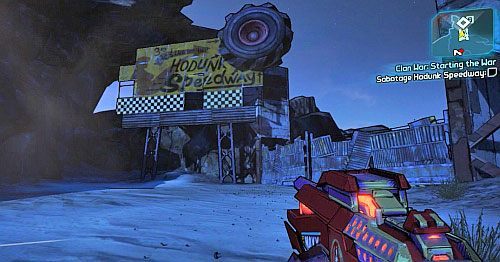 Skorzystaj z tablicy [1] i przyjmij nowe zadanie. Skorzystaj z Fast Travel i udaj się do The Dust. Na miejscu porozmawiaj z Ellie [2]. Po rozmowie, z jej garażu zabierz dwie sztuki Dynamite. Następnie przejdź na tyły warsztatu i ze złomowiska podnieś Hodunk oraz Zaford Emblem. Teraz udaj się wejście do obozu Hodunk [3] i podłóż Dynamite na filarach szyldu pokazanego na obrazku.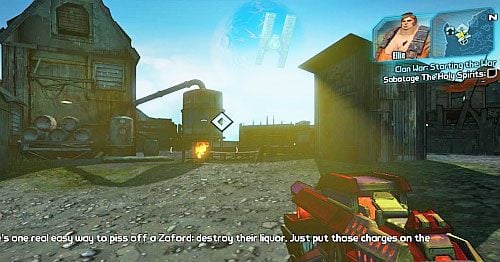 Upadający szyld otworzy przejście do obozu, gdzie się udaj. Umieść Zaford Emblem w wyznaczonym miejscu i wróć do warsztatu Ellie [2], gdzie przy pomocy Fast Travel udaj się do The Highladns Overlook. Umieść kolejny ładunek na destylarni Zafordów [4], pokazanej na obrazku i umieść na jego gruzach Hodunk Emblem. Wejdź do środka pubu Zafordów The Holy Spirits [4] obok destylarni i porozmawiaj z Mickiem Zafordem, by zakończyć zadanie.