Hungry Like the Skag | Misje poboczne - Arid Nexus Badlands | Borderlands 2
Borderlands 2 poradnik, solucja
Na tej stronie poradnika do gry Borderlands 2 znajduje się szczegółowy opis przejścia pobocznej misji Hungry Like the Skag. Quest ten możesz rozpocząć w trakcie pierwszej wizyty w lokacji Arid Nexus Badlands. Ma to miejsce podczas zaliczania głównego zadania Data Mining.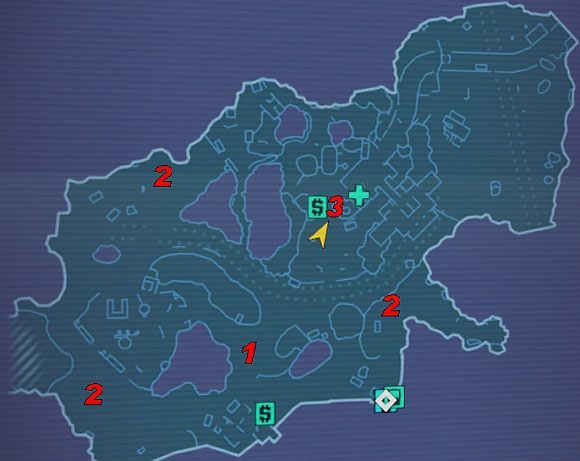 Arid Nexus Badlands
1) ECHO Recorder
2) Jamy Skag
3) Tablica z zadaniami
W trakcie walki ze Skagami, istnieje możliwość, że któryś z zabitych przeciwników upuści ECHO Recorder. W moim przypadku, przedmiot odnalazłem w okolicy oznaczonej numerem [1].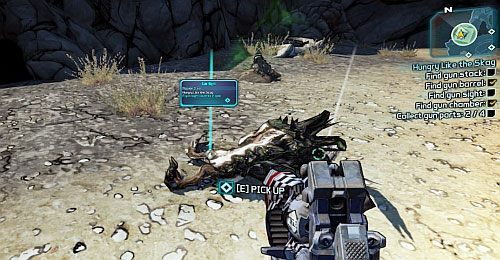 Po odsłuchaniu nagrania, będziesz musiał zabijać Skagi, w wyznaczonych miejscach na mapie [2]. Losowo wybrane Skagi, po zabiciu, będą upuszczać części broni, które potrzebujesz. Jeżeli zabijesz wszystkie okoliczne skagi i wciąż nie zbierzesz wszystkich części, opuść tą lokację (Fast Travel, przejście). Kiedy tu wrócisz ponownie, przeciwnicy będą ponownie na swoich miejscach. Kiedy zbierzesz wszystkie wymagane części, idź do tablicy z zadaniami [3], by odebrać nagrodę.