The Overlooked - This Is Only a Test | Misje poboczne - The Highlands
Borderlands 2 poradnik, solucja
Na tej stronie poradnika do gry Borderlands 2 znajduje się szczegółowy opis przejścia pobocznej misji The Overlooked: This Is Only a Test. Quest ten możesz rozpocząć w lokacji The Highlands po ukończeniu pobocznego zadania The Overlooked: Shields Up.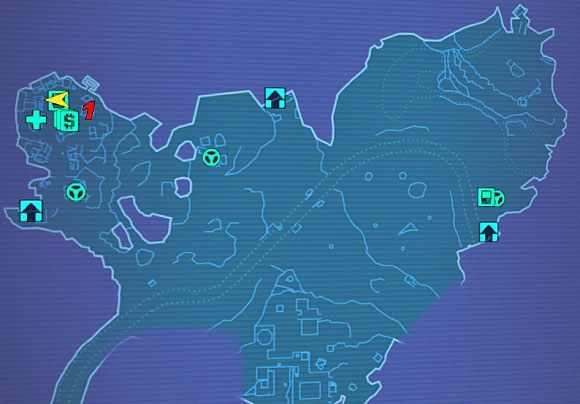 The Highlands - część północna
1) Karima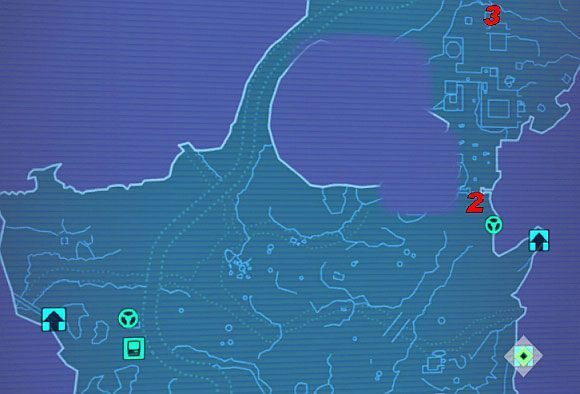 The Highlands - część południowa
2) Obóz Robotów
3) Panel moździerzy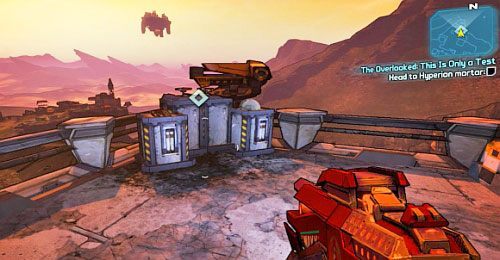 Przyjmij zadanie od Karima [1] i udaj się do południowej części The Highlands, do obozu Robotów [2]. Przebij się na drugi koniec, gdzie znajdziesz panel pokazany na obrazku [3]. Użyj przycisku po lewej stronie panelu, ustaw podane współrzędne i oddaj strzał przyciskiem po prawej stronie panelu. Po salwie próbnej, wprowadź nowe współrzędne i ponownie oddaj strzał. Teraz możesz wrócić do Karima i odebrać nagrodę za wykonanie zadania.