Wiadomość
pozostałe
27 lutego 2016, 14:20
Netflix w Polsce - pełna lista seriali i filmów
W niniejszym artykule znajdziecie aktualną listę zawierającą wszystkie filmy i seriale, które oferuje polska odsłona usługi streamingowej Netflix, z zaznaczeniem pozycji z polskimi napisami.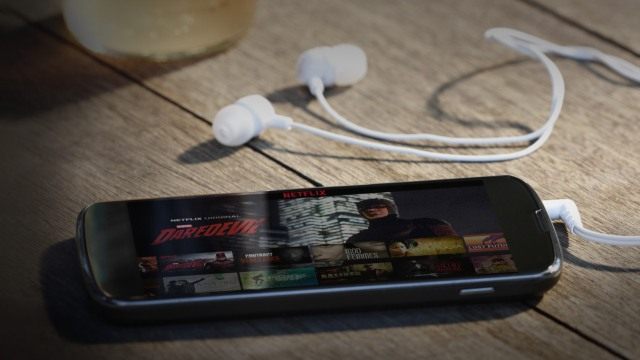 Start Netfliksa w Polsce to święto dla fanów filmów i seriali w Polsce.
Udostępnienie Netfliksa w Polsce (więcej informacji na ten temat znajdziecie tutaj) to ważne wydarzenie dla rodzimych serialo i kinomaniaków. W niniejszej wiadomości przedstawiamy kompletną listę filmów, seriali, dokumentów, stand-upów oferowanych przez ów najpopularniejszy na świecie serwis zapewniający odpłatny streaming produkcji kinowych i telewizyjnych.
Przy każdej z pozycji dostępnej w polskiej wersji precyzyjnie wyszczególniono czy dostępne są napisy, lektor czy dubbing. Aktualną listę pozycji w polskiej wersji można zobaczyć po zalogowaniu na stronie: www.netflix.com/browse/subtitle/pl.
Ostatnia aktualizacja: 4 marca 2016
- wraz z premierą 4 sezonu House of Cards, w Polskim regionie pojawiły się wszystkie poprzednie serie tego serialu (łącznie z najnowszym).
- aktualizacja listy o ponad 60 nowych pozycji dodanych do Netfliksa w Polsce. Nowości wyróżniono odpowiednim znacznikiem.
Seriale
Netflix posiada bogatą ofertę własnych produkcji (m.in. Jessica Jones, Daredevil, czy Narcos), niestety w startowej ofercie dostępnej w Polsce brakuje ich flagowej produkcji czyli House of Cards.
W ostatnim nawiasie znajduje się liczba sezonów dostępnych na platformie Netflix łamana przez całkowitą liczbę sezonów danego serialu (łącznie z obecnie emitowaną serią).
12 Monkeys / 12 małp (1/1)
A Man Called God (1/1) (nowość)
Archer (6/6)
Arrow (3/4)
Ascension (1/1)
Atelier (1/1)
Babylon (1/1) (nowość)
Bates Motel (3/3)
Beating Again (1/1)
Better Call Saul (lektor/napisy PL) (2/2) (nowy sezon)
Between (1/1)
Birdie Buddy (1/1) (nowość)
Black Mirror / Czarne lustro (lektor PL) (3/3)
Black Sails / Piraci (lektor PL) (1/2)
Blacklist / Czarna lista (lektor/napisy PL) (2/3)
Bloodline (1/1)
Blue Mountain State (3/3)
BoJack Horseman (dubbing/napisy PL) (2/2)
BoJack Horseman: Christmas Special
Breaking Bad (5/5)
Broadchurch (2/2)
Brooklyn Nine-Nine (2/3)
Cain and Abel (1/1) (nowość)
Can We Get Married? (1/1)
Club de Cuervos (1/1)
Continuum / Continuum: Ocalić przyszłość (4/4)
Crossing Lines / Przekraczając granice (2/3)
Daredevil (lektor/napisy PL) (1/1)
Degrassi: Next Class (1/1)
Derek (3/3)
Dexter (napisy PL) (8/8)
Elementary (lektor/napisy PL) (3/4) (nowy sezon)
Empresses in the Palace (1/1)
Fresh Meat (3/3)
From Dusk Till Dawn (1/2)
Fuller House (1/1) (nowość)
Gary: Tank Commander (3/3) (nowość)
Go! Mrs. Go! (1/1) (nowość)
Good Morning Call (1/1) (nowość)
Gossip Girl / Plotkara (6/6) (nowość)
Gotham (lektor/napisy PL) (1/2)
Grace and Frankie (napisy PL) (1/1)
Hannibal (lektor PL) (2/3)
Happy Tree Friends
Heartless City (1/1) (nowość)
Hemlock Grove (lektor/napisy PL) (3/3)
Hinterland (1/2)
House of Cards (4/4) (nowość)
How to Get Away with Murder / Sposób na morderstwo (lektor/napisy PL) (1/2)
Jane the Virgin (lektor/napisy PL) (1/2)
Jessica Jones (lektor/napisy PL) (1/1)
Knights of Sidonia (1/2)
Life's Too Short (1/1)
Life's Too Short: The Special
Lilyhammer (3/3)
Line of Duty (2/2)
Love (1/1) (nowość)
Lucid Dream (1/1)
Marco Polo (1/1)
Marco Polo: One Hundred Eyes
Master of None (lektor/napisy PL) (1/1)
Miss Fisher's Murder Mysteries / Zagadki kryminalne panny Fisher (1/3)
My Babysitter's a Vampire / Moja niania jest wampirem (2/2)
MythBusters / Pogromcy mitów (3/13)
Narcos (1/1)
Open Heart (1/1) (nowość)
Orange Is The New Black (napisy PL) (3/3)
Pablo Escobar, el patron del mal (1/1)
Padam Padam (1/1) (nowość)
Peaky Blinders (napisy PL) (1/2)
Peep Show (8/9) (nowość)
Penny Dreadful / Dom grozy (lektor/napisy PL) (1/2)
Playful Kiss (1/1) (nowość)
Pretty Little Liars / Słodkie kłamstewka (6/6)
Rake (2/3)
Ray Donovan (lektor/napisy PL) (2/3)
Real Rob (1/1)
Red vs. Blue (1/5) (nowość)
Residue (1/1)
Rosemary's Baby / Dziecko Rosemary (1/1)
Run (1/1)
Schoolgirl Detectives (1/1) (nowość)
Scream (1/1)
Secret Affair (1/1)
Sense8 (1/1)
Shadowhunters (1/1)
Shameless (UK) (3/11) (nowość)
Skins / Kumple (7/7)
Spartacus / Spartakus (napisy PL) (4/4)
Special Ops Mission (1/1)
Still Game (5/6) (nowość)
Strange Empire (1/1) (nowość)
Suits / W garniturach (3/5)
Syndrome (1/1) (nowość)
Tamra, The Island (1/1) (nowość)
The 100 (2/2)
The Bletchley Circle / W kręgu zbrodni (2/2)
The Delivery Man / Wykapany ojciec (1/1)
The Driver (1/1)
The Fall / Upadek (2/2)
The Great Train Robbery (1/1)
The Inbetweeners (3/3)
The IT Crowd / Technicy-magicy (5/5)
The Originals (2/3)
The Returned (lektor/napisy PL) (1/1)
The Vampire Diaries / Pamiętniki wampirów (4/7) (nowość)
This is My Love (1/1)
Tomorrow's Cantabile (Nodame Cantabile Korean Ver.) (1/1) (nowość)
Top Boy (2/2)
Trailer Park Boys / Chłopaki z baraków (9/9)
Trailer Park Boys: Live at the North Pole
Trailer Park Boys: Live in F**kin' Dublin
Trailer Park Boys: Say Goodnight to the Bad Guys
Trailer Park Boys: Xmas Special
Unbreakable Kimmy Schmit (lektor/napisy PL) (1/1)
Under the Dome / Pod kopułą (lektor/napisy PL) (2/3)
Utopia (2/2)
Vexed (2/2)
Video Game High School (3/3)
W/ Bob & David (napisy PL) (1/1)
Weeds / Trawka (8/8)
Wet Hot American Summer (napisy PL) (1/1)
Filmy fabularne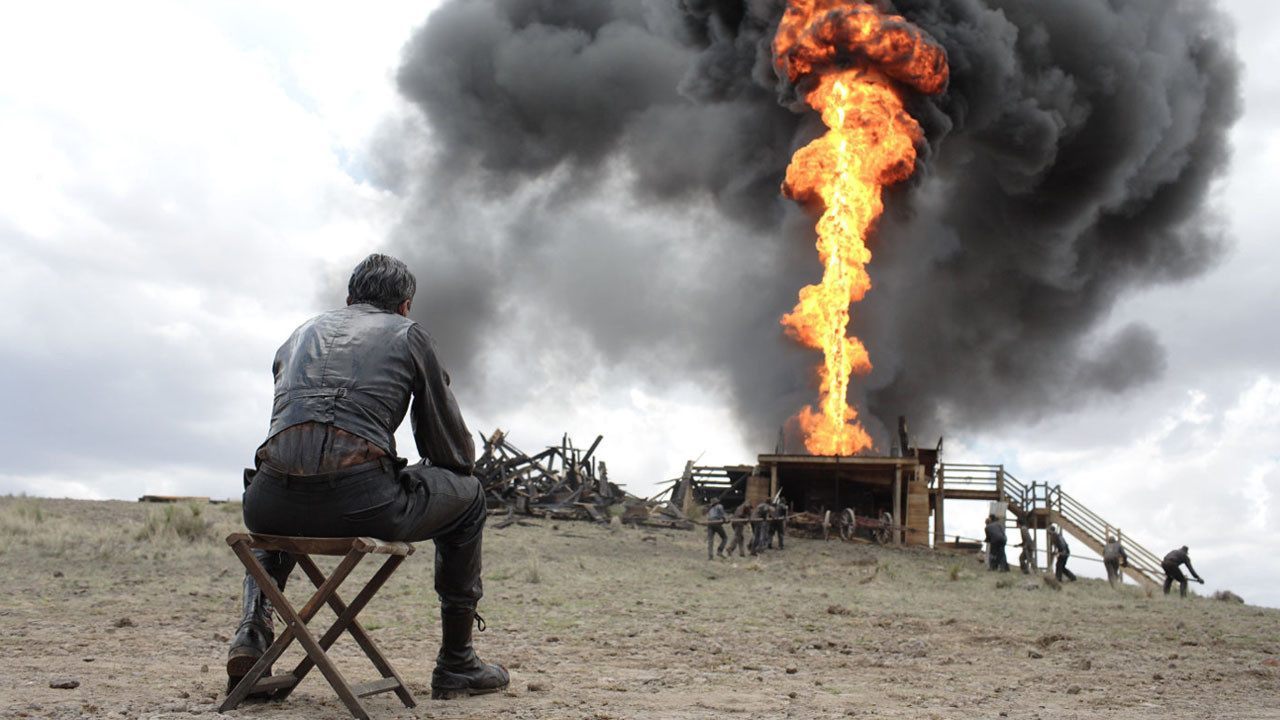 Nie samymi serialami człowiek żyje – dla fanów tradycyjnych filmów Netflix także ma sporo ciekawych propozycji.
10 000 BC / BC: Prehistoryczna legenda
17 Again / Znów mam 17 lat
2001: A Space Odyssey / 2001: Odyseja kosmiczna
300
6 Years
A Man Apart / Odwet
A Night at the Opera / Noc w operze
A Streetcar Named Desire / Tramwaj zwany pożądaniem
A Teacher / Nauczycielka
A Very Harold & Kumar Christmas / Harold i Kumar: Spalone święta
A Very Murray Christmas
Advantageous
Adventureland
Airplane / Czy leci z nami pilot?
Aloha / Witamy na Hawajach (lektor/napisy PL)
American Beauty
American History X / Więzień nienawiści
Anatomy of a Love Seen (napisy PL)
Anchorman: The Legend of Ron Burgundy / Legenda telewizji
Andaz Apna Apna
Argo / Operacja Argo
Baby Boy
Bad Night / Zła noc
Bajatey Raho
Batman & Robin / Batman i Robin
Batman Begins / Batman - Początek
Batman Forever
Batman Returns / Powrót Batmana
Beasts of No Nation
Before Sunrise / Przed wschodem słońca
Beverly Hills Cop / Gliniarz z Beverly Hills
Beverly Hills Cop II / Gliniarz z Beverly Hills II
Big Momma's House / Agent XXL
Big Momma's House 2 / Agent XXL 2
Big Mommas: Like Father, Like Son / Agent XXL: Rodzinny interes
Blood Diamond / Krwawy diament
Body of Lies / W sieci kłamstw
Bonnie and Clyde / Bonnie i Clyde
Bride Wars / Ślubne wojny
Casablanca
Case 39 / Przypadek 39
Catch Me If You Can / Złap mnie, jeśli potrafisz
Chasing Amy / W pogoni za Amy
Chinatown
Chittagong
Circle
Clash of the Titans / Starcie tytanów
Clerks / Clerks - Sprzedawcy
Click / Klik: I robisz, co chcesz
Clockwork Orange / Mechaniczna Pomarańcza
Clueless / Słodkie zmartwienia
Coach Carter / Trener
Collateral / Zakładnik
Coming to America / Książe w Nowym Jorku
Contagion / Epidemia strachu
Crazy, Stupid, Love / Kocha, lubi, szanuje
Creep / Dziwak
Crouching Tiger, Hidden Dragon: Sword of Destiny (nowość)
Daredevil (nowość)
Dark Shadows / Mroczne cienie
Darr @ the Mall
Doubt / Wątpliwość
Dr. Strangelove or: How I Learned To Stop Worrying and Love the Bomb / Dr Strangelove, czyli jak przestałem się martwić i pokochałem bombę
Due Date / Zanim odejdą wody
Elektra (nowość)
Ellis (napisy PL) (nowość)
Epic Movie / Wielkie kino (nowość)
Equilibrium
Eurotrip
Expelled
Extremely Loud & Incredibly Close / Strasznie głośno, niesamowicie blisko
Fandry
Ferris Buller's Day Off / Wolny dzień Ferrisa Buellera
Fight Club / Podziemny krąg
Filmistaan
Firehouse Dog / Strażacki pies (nowość)
Flight / Lot
Footloose (2011)
Forrest Gump
Four Christmases / Cztery Gwiazdki
Fracture / Słaby punkt
French Dirty (nowość)
Friday / Piątek
Friday After Next / Kolejny piątek
From Dusk Till Dawn 2: Texas Blood Money / Od zmierzchu do świtu 2
From Dusk Till Dawn 3: Hangman's Daughter / Od zmierzchu do świtu 3: Córka kata
From Dusk Till Down / Od zmierzchu do świtu
Full Metal Jacket
G.I. Joe: Retaliation / G.I. Joe: Odwet
G.I. Joe: The Rise of Cobra / G.I. Joe: Czas Kobry
Gangster Squad / Gangster Squad. Pogromcy mafii
Genius Party
Genius Party Beyond
Get Smart / Dorwać Smarta
Gone Baby Gone / Gdzie jesteś, Amando
Gone with the Wind / Przeminęło z wiatrem
Good Will Hunting / Buntownik z wyboru
Goodfellas / Chłopcy z ferajny
Gran Torino
Gravity / Grawitacja
Grease
Green Lantern
Gremlins / Gremliny rozrabiają
Guess Who / Zgadnij kto
Hall Pass / Bez smyczy
Halo 4: Forward Unto Dawn / Halo 4: Naprzód do świtu
Harold & Kumar Escape from Guantanamo Bay / Harold i Kumar uciekają z Guantanamo
Hate Story 2 (nowość)
He's Just Not That Into You / Kobiety pragną bardziej
Heat / Gorączka
Heropanti
Horrible Bosses / Szefowie wrogowie
Hum Aapke Hain Koun...!
Hum Saath-Saath Hain
I am Legend / Jestem legendą
I Love You, Man / Stary, kocham cię
In Time / Wyścig z czasem
In Your Eyes
Inception / Incepcja
Indiana Jones and the Kingdom of the Crystal Skull / Indiana Jones i Królestwo Kryształowej Czaszki
Indiana Jones and the Last Crusade / Indiana Jones i ostatnia krucjata
Indiana Jones and the Temple of Doom / Indiana Jones i Świątynia Zagłady
Intramural
It Happened One Night / Ich noce
Jack Reacher
Jack the Giant Slayer / Jack Pogromca Olbrzymów
Jackass 3
Jackass: The Movie / Jackass - świry w akcji
Jay and Silent Bob Strike Back / Jay i Cichy Bob kontratakują
Jumper
Just My Luck / Całe szczęście
Kate & Leopold / Kate i Leopold
Kill Bill: Vol. 1 / Kill Bill
Kill Bill: Vol. 2 / Kill Bill 2
Knight and Day / Wybuchowa para
L.A. Confidential / Tajemnice Los Angeles
Lara Croft Tomb Raider
Lara Croft Tomb Raider: The Cradle of Life / Lara Croft Tomb Raider: Kolebka życia
License to Wed / Licencja na miłość
Life as We Know It / Och, życie
Life is Beautiful / Życie jest piękne
Little Nicky / Mały Nicky
Loins of Punjab /
Loins of Punjab (nowość)
Love & Other Drugs / Miłość i inne używki
Maine Pyar Kiya
Man of Steel / Człowiek ze stali
Man on Fire / Człowiek w ogniu
Manhattan Romance (napisy PL)
Manson Family Vacation
Marley & Me / Marley i Ja
Mean Girls 2 / Wredne dziewczyny 2
Meet Dave / Mów mi Dave
Meet the Spartans / Poznaj moich Spartan (nowość)
Mind Game
Mirrors / Lustra (nowość)
Mission: Impossible
Mission: Impossible - Ghost Protocol
Mission: Impossible II
Mission: Impossible III
Morning Glory / Dzień Dobry TV
Muerte en Buenos Aires (nowość)
My Sister's Keeper / Bez mojej zgody
My Super Ex-Girlfriend / Moja super eksdziewczyna (nowość)
Na Maloom Afraad
Nacho Libre
Naomi and Ely's No Kiss List (napisy PL)
National Lampoon's Chrismas Vacation
Natural Born Killers / Urodzeni mordercy (nowość)
New Year's Eve / Sylwester w Nowym Jorku
Nick and Norah's Infinite Playlist / Nick i Norah
Nights in Rodanthe / Noce w Rodanthe
No Reservations / Życie od kuchni
No Strings Attached / Sex Story
North by Northwest / Północ, północny zachód
Not Another Teen Movie / To nie jest kolejna komedia dla kretynów
Ocean's Eleven / Ocean's Eleven: Ryzykowna gra
Ocean's Thirteen / Ocean's 13
Ocean's Twelve / Ocean's Twelve: Dogrywka
Old School / Old School: Niezaliczona
Once Upon a Time in the West / Pewnego razu na Dzikim Zachodzie
Pacific Rim
Paid in Full / Płatne w całości
Pain & Gain / Sztanga i cash
Paranormal Activity 2
Paranormal Activity 3
Paul Blart: Mall Cop / Oficer Blart
Piku
Project X / Projekt X
Pulp Fiction
Raiders of the Lost Ark / Indiana Jones: Poszukiwacze zaginionej Arki
Red Riding Hood / Dziewczyna w czerwonej pelerynie
Results / Efekty
Rhymes for Young Ghouls / Wierszyki dla młodych pożeraczy
Roman Holiday / Rzymskie wakacje
Rumor Has It... / Z ust do ust
Runaway Jury / Ława przysięgłych (nowość)
Rush Hour 3 / Godziny szczytu 3
Saving Private Ryan / Szeregowiec Ryan
Scary Movie / Straszny film
Scary Movie 2 / Straszny film 2
Scary Movie 3 / Straszny film 3
Scream / Krzyk
Scream 2 / Krzyk 2
Scream 3 / Krzyk 3
Serendpity / Igraszki losu
Seven / Siedem
Sex and the City / Seks w wielkim mieście
Sex and the City 2 / Seks w wielkim mieście 2
Shahid
Sharknado / Rekinado (lektor/napisy PL)
Sharknado 2: The Second One / Rekinado 2: Drugie ugryzienie (lektor/napisy PL)
Sharknado 3 (napisy PL) (nowość)
Sherlock Holmes
Sherlock Holmes: A Game of Shadows / Sherlock Holmes: Gra cieni
Shooter / Strzelec
Shutter / Shutter – Widmo
Shutter Island / Wyspa tajemnic
Sin City
Singh is Kinng / Król z przypadku
Smosh: The Movie
Stań przy mnie / Stand by Me
Stand by Me / Stań przy mnie
Star Trek
Star Trek Into Darkness / W ciemność. Star Trek
Star Trek: First Contact / Star Trek: Pierwszy kontakt
Starsky & Hutch / Starsky i Hutch
Staten Island Summer (napisy PL)
Street Kings / Królowie ulicy
Sunset Boulevard / Bulwar Zachodzącego Słońca
Super 8
Superman Returns / Superman: Powrót
Swearnet Live
Swearnet: The Movie
Swingers
The Amityville Horror / Amityville
The Benchwarmers / Grzanie ławy
The Blind Side / Wielki Mike. The Blind Side
The Boy in the Striped Pyjamas / Chłopiec w pasiastej piżamie
The Bucket List / Choć goni nas czas
The Campaign / Wyborcze jaja
The Chosen
The Conjuring / Obecność
The Dark Knight / Mroczny Rycerz
The Dark Knight Rises / Mroczny Rycerz powstaje
The Daughter of Dawn
The Dictator / Dyktator
The Dukes of Hazzard / Diukowie Hazardu
The Fountain / Źródło (nowość)
The Girl Next Door / Dziewczyna z sąsiedztwa
The Godfather / Ojciec Chrzestny
The Godfather: Part II / Ojciec Chrzestny II
The Golden Compass / Złoty kompas
The Great Gatsby (2013) / Wielki Gatsby
The Great Raid / VI Batalion
The Hangover / Kac Vegas
The Hangover: Part II / Kac Vegas w Bangkoku
The Hangover: Part III / Kac Vegas III
The Heartbreak Kid / Dziewczyna moich koszmarów
The Kite
The Last Airbender / Ostatni Władca Wiatru
The Last Samurai / Ostatni samuraj
The Lesser Blessed
The Life of Akmal
The Lord of the Rings: The Fellowship of the Ring / Władca Pierścieni: Drużyna Pierścienia
The Lord of the Rings: The Return of the King / Władca Pierścieni: Powrót króla
The Lord of the Rings: The Two Towers / Władca Pierścieni: Dwie wieże
The Lucky One / Szczęściarz
The Maltese Falcon / Sokół maltański
The Man Who Knew Too Little / Człowiek, który wiedział za mało (nowość)
The Matrix / Matrix
The Matrix Reloaded / Matrix Reaktywacja
The Matrix Revolutions / Matrix Rewolucje
The Monster of Mangatiti
The Negotiator / Negocjator (nowość)
The Notebook / Pamiętnik
The Pill
The Reconstruction of William Zero
The Ridiculous 6
The Shining / Lśnienie
The Talented Mr. Ripley / Utalentowany pan Ripley
The Terminal / Terminal
The Town / Miasto złodziei
The Treasure of the Sierra Madre / Skarb Sierra Madre
The Truman Show / Truman Show
The Wronged Man / Niesłusznie skazany
There Will Be Blood / Aż poleje się krew
To Kill A Mockingbird / Zabić drozda (lektor/napisy PL)
Tommy Boy / Tomcio Grubasek
Top Gun
Trading Places / Nieoczekiwana zmiana miejsc
Trailer Park Boys Live at the North Pole
Trailer Park Boys Live in F**kin' Dublin
Trailer Park Boys: Drunk, High and Unemployed Live in Austin
Trailer Park Boys: Say Goodnight to the Bad Guys
Trailer Park Boys: Xmas Special
Training Day / Dzień próby
Transformers
Transformers: Dark of the Moon / Transformers 3
Transformers: Revenge of the Fallen / Transformers: Zemsta upadłych
Troy / Troja
True Grit / Prawdziwe męstwo
Two Weeks Notice / Dwa tygodnie na miłość
Under Siege / Liberator (nowość)
Unforgiven / Bez przebaczenia
Unknown / Tożsamość
V for Vendetta / V jak Vendetta
Vampire Suck / Wampiry i świry
War of the Worlds (2005) / Wojna światów
We're the Millers / Millerowie
Wedding Crashers / Polowanie na druhny
Wet Hot American Summer (napisy PL)
What Happens in Vegas / Co się zdarzyło w Las Vegas
What's Your Number? / Ilu miałaś facetów?
World War Z
Wrath of the Titans / Gniew tytanów
Yes Man / Jestem na tak
Youngistaan
Zoolander
Filmy animowane i familijne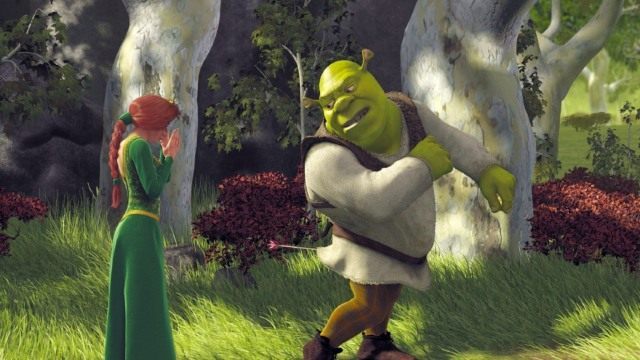 Netflix to także pokaźny zbiór klasyki filmów animowanych w polskich wersjach językowych.
1 Chance 2 Dance
A 2nd Chance
A Christmas Story / Prezent pod choinkę
Aliens in the Attic / Obcy na poddaszu
Alvin and the Chipmunks / Alvin i wiewiórki
Alvin and the Chipmunks: Chipwrecked / Alvin i wiewiórki 3
Alvin and the Chipmunks: The Squeakquel / Alvin i wiewiórki 2
Antz / Mrówka Z
Bee Movie / Film o pszczołach (dubbing/napisy PL)
Bunks
Charlie and the Chocolate Factory / Charlie i fabryka czekolady
Dance-Off
Dragons: Dawn of the Dragon Racers
DreamWorks Shrek the Halls
DreamWorks Spooky Stories: Volume 2
Elf
Ella Enchanted / Ella zaklęta
Fantastic Mr. Fox / Fantastyczny pan Lis
Flushed Away / Wpuszczony w kanał (dubbing/napisy PL)
Good Burger / Operacja "Hamburger"
Happy Feet / Happy Feet: Tupot małych stóp
Happy Feet Two / Happy Feet: Tupot małych stóp 2
Hello Kitty Flanagan
Hot Wheels: The Skills to Thrill
How To Train Your Dragon / Jak wytresować smoka (dubbing/napisy PL)
Joseph: King of Dreams / Józef - władca snów (lektor/napisy PL)
Journey 2: The Mysterious Island / Podróż na Tajemniczą Wyspę
Kung Fu Panda (dubbing/napisy PL)
Kung Fu Panda 2 (dubbing/napisy PL)
Kung Fu Panda Holiday / Święta, święta i Po
Legend of the Guardians: The Owls of Ga'Hoole / Legendy sowiego królestwa: Strażnicy Ga'Hoole
Little Witch Academy
Little Witch Academy: Enchanted Parade
Madagascar / Madagaskar (dubbing/napisy PL)
Madagascar 3: Europe's Most Wanted / Madagaskar 3 (dubbing/napisy PL)
Madagascar: Escape 2 Africa / Madagaskar 2 (dubbing/napisy PL)
Marmaduke / Marmaduke: Pies na fali
Megamind / Megamocny (dubbing/napisy PL)
Monsters vs. Aliens / Potwory kontra Obcy (dubbing/napisy PL)
MonteCarlo
My Babysitter's a Vampire: The Movie / Moja niania jest wampirem
My Little Pony: Equestria Girls
My Little Pony: Rainbow Rocks (dubbing/napisy PL)
Over the Hedge / Skok przez płot (dubbing/napisy PL)
Pants on Fire / Wszystkie kłamstwa Jacka
Pee-Wee's Playhouse: Christmas Special
Pirate's Passage
Pokémon the Movie: Diancie and the Cocoon of Destruction (nowość)
Power Rangers Samurai: Christmas Together, Friends Forever (Christmas Special)
Power Rangers Samurai: Clash of the Red Rangers
Power Rangers Samurai: Party Monsters (Halloween Special)
Power Rangers Super Samurai: Stuck on Christmas
Power Rangers Super Samurai: Trickster Treat
Power Rangers: Megaforce: Raising Spirits
Power Rangers: Megaforce: Roboknight Before Christmas
Princess Arete
Puss in Boots / Kot w butach (dubbing/napisy PL)
Radio Rebel / Bunt FM
Rango
Rise of the Guardians / Strażnicy marzeń (dubbing/napisy PL)
Roxy Hunter and the Mystery of the Moody Ghost Movie / Roxy Hunter i duch
Scooby-Doo (2002)
Scooby-Doo 2: Monsters Unleashed / Scooby-Doo 2: Potwory na gigancie
Shark Tale / Rybki z ferajny (dubbing/napisy PL)
Shrek (dubbing/napisy PL)
Shrek 2 (dubbing/napisy PL)
Shrek Forever After / Shrek Forever (dubbing/napisy PL)
Shrek the Third / Shrek Trzeci (dubbing/napisy PL)
Sid the Science Kid: The Movie
Sindbad: Legend of the Seven Seas / Sinbad: Legenda siedmiu mórz (dubbing/napisy PL)
Speed Racer
Spirit: Stallion of the Cimarron / Mustang z Dzikiej Doliny (dubbing/napisy PL)
Spy Kids / Mali agenci
Spy Kids 2: Island of Lost Dreams / Mali agenci 2: Wyspa marzeń
Spy Kids 3-D: Game Over / Mali agenci 3D: Trójwymiarowy odjazd
Team Hot Wheels: Build the Epic Race
The Adventures of Sharkboy and Lavagirl 3-D / Rekin i Lava: Przygoda w 3D
The Ant Bully / Po rozum do mrówek
The Bugs Bunny / Road Runner Movie / Królik Bugs i Struś Pędziwiatr: Szalony Pościg
The Koala Brothers: Outback Christmas
The Polar Express / Ekspres polarny
The Prince of Egypt / Książę Egiptu
The Road to El Dorado / Droga do El Dorado (dubbing/napisy PL)
The Short Game
The SpongeBob SquarePants Movie / SpongeBob Kanciastoporty
The Wizard of Oz (1939) / Czarnoksiężnik z Oz
Timmy Time: Timmy's Christmas Surprise
Timmy Time: Timmy's Seaside Rescue
Wallace & Gromit in the Curse of the Were-Rabbit / Wallace i Gromit: Klątwa królika (dubbing/napisy PL)
Willy Wonka & the Chocolate Factory / Willy Wonka i fabryka czekolady
Zapped / Zaplikowani
Seriale i filmy dokumentalne, stand-upy, koncerty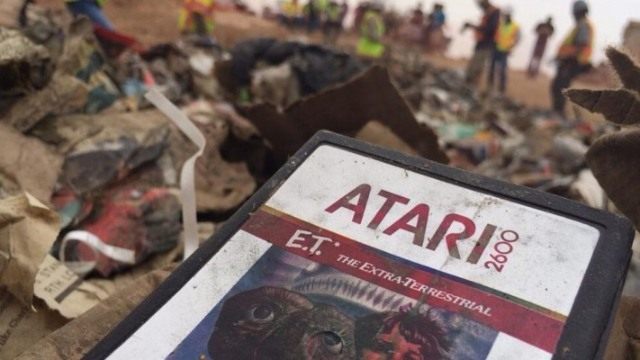 W kategorii filmów dokumentalnych coś dla siebie znajdą nawet gracze.
American Masters: Althea
Americasn Experience: Butch Cassidy and the Sundance Kid
Anjelah Johnson: Not Fancy
Anthony Jeseling: Thoughts and Prayers
Art & Copy
Atari: Game Over
Austin to Boston (napisy PL)
Awake: The Life of Yogananda (napisy PL)
Aziz Ansari: Buried Alive
Aziz Ansari: Live at Madison Square Garden
Back in Time
Being Elmo: A Puppeteer's Journey
Bella Vita
Best of Enemies
Bigger Than T. Rex
Biggie & Tupac
Born into Brothels
Bridegroom
Call me Lucky
Capital C (napisy PL)
Carl Barron: A One Ended Stick
Cartel Land (napisy PL)
Chaos on the Bridge
Chaos on the Bridge (nowość)
Chasing Ice
Chef's Table (napisy PL)
Chelsea Does
Chelsea Does (nowość)
Chris D'Elia: Incorrigible (napisy PL)
Chris Tucker Live (napisy PL)
Cocaine Cowboys Reloaded
Comics Without Borders
Cooked (nowość)
Corvette Nation
Cowspiracy (napisy PL)
Cybercrimes with Ben Hammersley
David Strassman: Careful What You Wish For
Dawg Fight
Deeper
Delivery
Demetri Martini Live
Democrats
DMT: The Spirit Molecule
Doug Stanhope: Beer Hall Putsch
E-Team (lektor/napisy PL)
Emperor's Ghost Army
Fat, Sick & Nearly Dead
Fat, Sick & Nearly Dead 2
Fed Up
Finders Keepers
First Comes Love (napisy PL)
Forensic Files
Further
Game Face (nowość)
Gangsters: Faces of the Underwolrd
Go Grandriders
God Loves Uganda (napisy PL)
Going Clear: Scientology an the Prieson of Belief
Hannibal Buress: Animal Furnace (nowość)
Hannibal Buress: Comedy Camisado (napisy PL) (nowość)
Hannibal Buress: Live from Chicago (nowość)
Higher
Highway Thru Hell (nowość)
Hitler and the Nazis (nowość)
Hoop Dreams
Hot Girls Wanted
How to Change the World
How to Sell a Bangsy
I'm Brent Morin (napisy PL)
Ilza Shlesinger: Freezing Hot (napisy PL)
Inshallah foodball
Inshallah, Kashmir (nowość)
Iris
Jen Kirkman: I'm Gonna Die Alone (And I Feel Fine)
Jesus Camp
Joe Rogan: Live
John Mulaney: The Comeback Kid
Josef Fritzl: Story of a Monster
Journey to Le Mans
Katt Williams Presents: Katthouse Comedy
Katt Williams: 9 Lives
Keep on Keepin' On
Keith Richards: Under the Influence
Ken Burns: Prohibition
Ken Burns: The Civil War
Ken Burns: The Roosevelts: An Intimate History
Ken Burns: The War
Ken Burns: The West
Kevin Hart: Let Me Explain
Kids for Cash (napisy PL)
Knuckle
Kung Fu Elliot
Kurt & Courtney
Last Days in Vietnam
Little Hope Was Arson (napisy PL)
Living on One Dollar
Los tiempos de Pablo Escobar
Love Me (napisy PL)
Maidentrip (napisy PL)
Marc Maron: Thinky Pain
Marking a Murderer
Maz Jobrani: Brown and Friendly
McCullin (napisy PL)
Mike Birbiglia: My Girlfriend's Boyfriend
Mike Epps: Don't Take it Personal
Mike Epps: Under Rated & Never Faded
Mission Blue (napisy PL)
Mitt
Mo'Nique: I Coulda Been Your Cellmate!
Motivation 2: The Chris Cole Story (napisy PL)
Mr. Untouchable
Mr. Warmth: The Don Rickles Project
My Own Man (lektor/napisy PL)
Navy SEALs: Their Untold Story
Nfinity Champions League Cheerleading Event (napisy PL)
Nova: Ben Franklin's Balloons
Nova: Decoding Neanderthals
Nova: First Air War
Nova: First Man on the Moon
Nova: Ground Zero Supertower
Nova: Killer Landslides
Nova: Megastorm Aftermath
Nova: Mind of a Rampage Killer
Nova: Rise of the Drones
Nova: Rise of the Hackers
Nova: Surviving Ebola
Nova: Vaccines: Calling the Shots
Nova: Why Planes Vanish
Pacific Warriors
Particle Fever
Pelican Dreams (napisy PL)
Pentatonix: On My Way Home (napisy PL)
Plan B: True
Plot for Peace
Point and Shoot (napisy PL)
Pumping Iron
Ralphie May Unruly
Resistance
Richard Pryor: Icon
Rissel Brand: From Addiction to Recovery
Rob Schneider: Soy Sauce and the Holocaust
Robin Williams Remembered - A Pioneers of Television Special
Robin Williams Remembred – A Pioneers of Television Special
Rubble Kings
Russel Peters: Notorious
Russell Brand: End the Drugs War
Russell Peters vs the World
Secrets of Chatsworth
Secrets of Hendry VIII's Palace: Hamption Court
Secrets of Her Majesty's Secret Service
Secrets of Highclere Castle
Secrets of Scotland Yard
Secrets of the Tower of London
Sex: My British Job
SlingShot (napisy PL)
Somm (napisy PL)
Stephen Fry Live: More Fool Me
Stewart Lee: 41st Best Stand Up Ever
Stewart Lee's Comedy Vehicle
Super High Me
Surfwise
Tell Spring Not to Come This Year
Tesla: Master of Lighting
The Battered Bastards of Baseball
The Capitans
The Captains (nowość)
The Central Park Five
The Comedians of Comedy: The Movie
The Culture High
The Fluffy Movie
The Ghost Army
The Hunting Ground (napisy PL)
The Internet's Own Boy: The Story of Aaron Swartz (napisy PL)
The Kill Team (napisy PL)
The Mind of a Chef
The Motivation
The Nightmare (napisy PL)
The Oter One: The Long Strange Trip of Bob Weir
The Propaganda Game
The Pyramid Code (nowość)
The Royals
The Search For Life: The Drake Equation (nowość)
The Story of Maths (nowość)
The Testimony
The Thread
The True Cost
The Umbilical Brothers: The Rehearsal
The Wolfpack
The World's Fattest Man
The Wrecking Crew
Theo Von: No Offense (napisy PL) (nowość)
This Was Tommorow
Tibetan Warrior
TiG
Tom Segura: Mostly Stories
Trophy Kids
Twinsters
Virunga (lektor/napisy PL)
Western
What Hapened, Miss Simone?
Whitey: United States of America v. James J. Bugler (napisy PL)
Winter on Fire: Ukraine's Fight for Freedom
Wyatt Cenac: Brooklyn
You Laugh But It's True (napisy PL)
Zeitgeist: Addendum
Zeitgeist: Moving Forward
Zeitgeist: The Movie
Seriale i filmy telewizyjne dla dzieci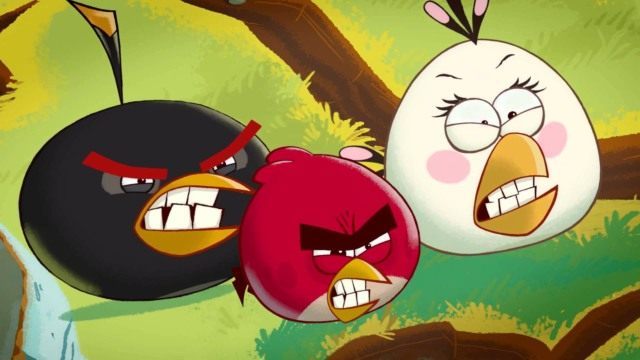 Jeśli pociągają Was mniej "poważne" produkcji, Netflix oferuje także pokaźną kolekcję filmów animowanych.
Air Gear (1/1)
Angry Birds Toons (1/1)
Animal Mechanicals (1/1)
Barbie: Life in the Dreamhouse (1/1)
Ben & Holly's Little Kingdom / Małe królestwo Bena i Holly (1/1)
Bernard (1/1)
Big Bad Beetleborgs (2/2)
Bo on the Go! (1/1)
Caillou / Kajtuś (1/1)
Care Bears and Cousins (1/1)
Care Bears: Welcome to Care-a-Lot / Troskliwe Misie: Witamy w Krainie Troskliwości (1/1)
Case Closed / Detektyw Conan (1/1)
Chaplin & Co (1/1)
Club Winx / Klub Winx (4/4)
Da Jammies (1/1)
Danger Mouse / Dzielna mysz (10/10)
Daniel Tiger's Neighborhood (1/1)
Digimon Fusion (1/1)
Dinosaur Train / Dinopociąg (1/1)
Dreamworks Holiday Classics (1/1)
Dreamworks Spooky Stories 1 (1/1)
Dreamworks Spooky Stories 2 (1/1)
Ella the Elephant / Przygody słoniczki Elli (1/1)
Ever After High (3/3)
Fetch! with Ruff Ruffman (2/2)
Ghost Hunt (1/1)
Glitter Force (1/1)
Goosebumps / Gęsia skórka (dubbing/napisy PL) (1/1)
Gunslinger Girl (1/1)
Gunslinger Girl: II Teatrino (1/1)
Happy Holidays from Madagascar (1/1)
Horseland / Dolina Koni (1/1)
How to Train Your Dragon Legends (1/1)
Invizimals (1/1)
Julius Jr. / Juliusz Junior (1/2)
Justin Time / Podróże Justina (2/2)
Kung Fu Panda: Awesome Secrets (1/1)
Larva (2/2)
Maks & Ruby (2/2)
Max and Ruby / Maks i Ruby (2/5)
Max Steel (1/1)
Mighty Morphin Alien Rangers (1/1)
Mighty Morphin Power Rangers (4/4)
Mother Goose Club (1/1)
Mouk / Miś Mouki (1/1)
Mushishi (1/1)
My Little Pony: Friendship Is Magic / My Little Pony: Przyjaźń to Magia (1/1)
Ninja Turtles: The Next Mutation / Wojownicze żółwie ninja: Następna mutacja (1/1)
Oggy and the Cockroaches / Oggy i karaluchy (1/1)
Oscar's Oasis (1/1)
Pac-Man and the Ghostly Adventures / Pac-Man i upiorne przygody (dubbing/napisy PL) (2/2)
Pee-Wee's Playhouse / Dom Zabaw Mikrusa (napisy PL) (5/5)
Peg + Cat (1/1)
Peppa Pig / Świnka Peppa (2/4)
Pokemon: Indigo League (1/1)
Pokemon: XY (1/1)
PopPixie (1/1)
Popples / Chlupotki (1/1)
Power Rangers Dino Charge (1/1)
Power Rangers Dino Thunder (1/1)
Power Rangers in Space (1/1)
Power Rangers Jungle Fury (1/1)
Power Rangers Lightspeed Rescue (1/1)
Power Rangers Lost Galaxy (1/1)
Power Rangers Mystic Force (1/1)
Power Rangers Ninja Storm (1/1)
Power Rangers Operation Overdrive (1/1)
Power Rangers RPM (1/1)
Power Rangers S.P.D. (1/1)
Power Rangers Samurai (1/1)
Power Rangers Super Megaforce (1/1)
Power Rangers Super Samurai (1/1)
Power Rangers Time Force (1/1)
Power Rangers Turbo (1/1)
Power Rangers Wild Force (1/1)
Power Rangers Zeo (1/1)
Project Mc2 (1/1)
Puffin Rock (1/1)
Richie Rich / Richie Milioner (2/2)
Rurouni Kenshin (1/1)
Sabrina: The Animated Series / Sabrina (1/1)
Seven Deadly Sins (1/1)
Shrek's Swamp Stories (1/1)
Shushybye (1/1)
Sid the Science Kid (1/1)
Slugterra (3/3)
Some Assembly Required (2/2)
Sonic Underground (1/1)
Space Racers / Kosmoloty (dubbing PL) (1/1)
Strange Hill High (1/1)
Strawberry Shortcake / Truskawkowe ciastko (1/5)
Strawberry Shortcake: Berry Bitty Adventures / Truskawkowe ciastko: Niezwykłe przygody (4/4)
Super 4 (dubbing/napisy PL) (1/1)
Teletubbies / Teletubisie (1/1)
The Adventures of Figaro Pho (2/2)
The Koala Brothers / Bracia koala (1/1)
The Magic School Bus / Magiczny autobus (dubbing/napisy PL) (1/1)
Timmy Time / Timmy i przyjaciele (1/1)
Total Drama / Totalna Porażka (2/6)
Transformers Prime (1/1)
Transformers Rescue Bots (1/1)
Tree Fu Tom (1/2)
Tweeny Witches (1/1)
VR-Troopers (1/1)
Wakfu (dubbing/napisy PL) (2/2)
Wakfu: The Quest for the Six Eliatrope Dofus (1/1)
Wild Kratts (1/1)
WordWorld / Świat słów (1/1)
Yuki Yuna Is a Hero (1/1)
Zig & Sharko (1/1)