Wiadomość
gry
18 listopada 2020, 21:52
The Game Awards 2020 - The Last of Us 2 i Hades z największą liczbą nominacji
Poznaliśmy listę tytułów nominowanych do nagród The Game Awards 2020. Najwięcej wyróżnień mają szansę zdobyć The Last of Us: Part II oraz Hades, ale do walki stanie także Among Us.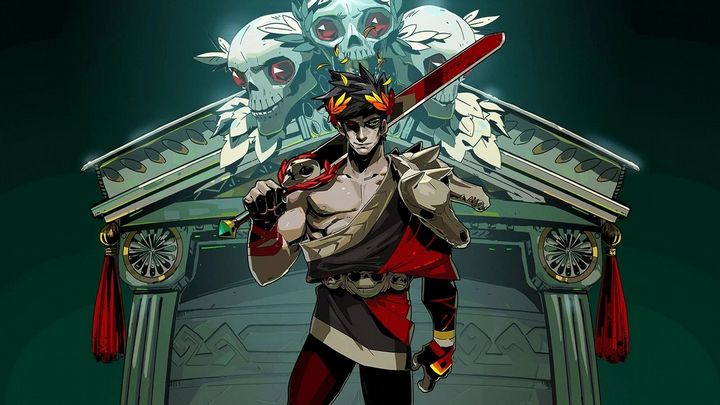 Od dawna znamy datę tegorocznej edycji gali The Game Awards. Teraz przyszła pora zobaczyć, które tytuły mają szansę powalczyć o statuetki. Na oficjalnej stronie TGA 2020 zamieszczono listę gier nominowanych w 29 kategoriach.
Jak łatwo zgadnąć, do walki o najważniejsze wyróżnienia staną głównie wysokobudżetowe produkcje. Jednakże o nagrody powalczą także twórcy niezależni. Bowiem jedną z najczęściej nominowanych gier okazał się Hades studia Supergiant Games, który razem z The Last of Us: Part II ma szansę zdobyć aż 9 tytułów (aczkolwiek przebój zespołu Naughty Dog ma jedną nominację więcej). Najnowsze dzieło twórców Transistora oraz Bastionu było grywalne już od dłuższego czasu, ale dopiero 17 września tytuł formalnie zadebiutował poza wczesnym dostępem. Co ciekawe, szansę na zdobycie dwóch wyróżnień dostanie też Among Us, mimo że od debiutu gry minęły już ponad dwa lata. Zapewne organizatorzy The Game Awards 2020 uznali, że pominięcie jednej z najpopularniejszych produkcji ostatnich miesięcy byłoby nie na miejscu.
Jak co roku, o wygranych zadecydują nie tylko wyselekcjonowani jurorzy (w tym redakcja GRYOnline.pl). Gracze również mogą wybrać, które tytuły uważają za najbardziej godne danego wyróżnienia. Wystarczy wejść na stronę gali The Game Awards 2020, zalogować się za pośrednictwem Twittera, Facebooka bądź konta Google i oddać swój głos. Zwycięzców poznamy w trakcie uroczystej gali 10 grudnia, która z oczywistych przyczyn w tym roku odbędzie się bez udziału publiczności.
The Game Awards 2020 – nominacje
Gra Roku (Game of the Year):
Animal Crossing: New Horizons (Nintendo)
Doom Eternal (id Software / Bethesda)
Final Fantasy VII Remake (Square Enix)
Ghost of Tsushima (Sucker Punch / SIE)
Hades (Supergiant Games)
The Last of Us: Part II (Naughty Dog / SIE)
Najlepsza gra akcji (Best Action Game):
Doom Eternal (id Software / Bethesda)
Hades (Supergiant Games)
Half-Life: Alyx (Valve)
Nioh 2 (Team Ninja)
Streets of Rage 4 (DotEmu)
Najlepsza przygodowa gra akcji (Best Action/Adventure Game):
Assassin's Creed Valhalla (Ubisoft Montreal / Ubisoft)
Ghost of Tsushima (Sucker Punch / SIE)
Marvel's Spider-Man: Miles Morales (Insomniac Games / SIE)
Ori and the Will of the Wisps (Moon Studios / Xbox Game Studios)
Star Wars Jedi: Fallen Order (Respawn / EA)
The Last of Us: Part II (Naughty Dog / SIE)
Najlepsza gra RPG (Best Role-Playing Game):
Final Fantasy VII Remake (Square Enix)
Genshin Impact (miHoYo)
Persona 5 Royal (Atlus, P Studios)
Wasteland 3 (inXile Entertainment / Koch)
Yakuza: Like a Dragon (Ryu Ga Gotoku Studio / Sega)
Najlepsza gra familijna (Best Family Game):
Animal Crossing: New Horizons (Nintendo)
Crash Bandicoot 4: It's About Time (Toys for Bob / Activision)
Fall Guys: Ultimate Knockout (Mediatonic / Devolver)
Mario Kart Live: Home Circuit (Velan Studios / Nintendo)
Minecraft Dungeons (Mojang / Double Eleven / Xbox Game Studios)
Paper Mario: The Origami King (Intelligent Systems / Nintendo)
Najlepsza bijatyka (Best Fighting Game):
Granblue Fantasy: Versus (Arc System Works / Cygames)
Mortal Kombat 11 Ultimate (NetherRealm Studios / WB Games)
Street Fighter V: Champion Edition (Dimps / Capcom)
One Punch Man: A Hero Nobody Knows (Spike Chunsoft / Bandai-Namco)
UNDER NIGHT IN-BIRTH Exe: Late[cl-r] (French Bread / Arc System Works)
Najlepsza gra wieloosobowa (Best Multiplayer Game)
Animal Crossing: New Horizons (Nintendo)
Among Us (InnerSloth)
Call of Duty: Warzone (Infinity Ward / Raven / Activision)
Fall Guys: Ultimate Knockout (Mediatonic / Devolver)
Valorant (Riot Games)
Najlepsza gra sportowa / wyścigowa (Best Sports / Racing Game):
Dirt 5 (Codemasters Cheshire / Codemasters)
F1 2020 (Codemasters Birmingham / Codemasters)
FIFA 21 (EA Vancouver / EA Sports)
NBA 2K21 (Visual Concepts / 2K)
Tony Hawk's Pro Skater 1+2 (Vicarious Visions / Activision)
Najlepsza strategia /symulator (Best Strategy / Sim Game):
Crusader Kings III (Paradox Development Studio / Paradox)
Desperados III (Mimimi Games / THQN)
Gears Tactics (Splash Damage / The Coalition / Xbox Game Studios)
Microsoft Flight Simulator (Asobo / Xbox Game Studios)
XCOM: Chimera Squad (Firaxis / 2K)
Najlepsza gra VR / AR (Best VR / AR Game):
Dreams (Media Molecule / SIE)
Half-Life: Alyx (Valve)
Marvel's Iron Man VR (Camoflaj / SIE)
Star Wars: Squadrons (Motive Studios / EA)
The Walking Dead: Saints & Sinners (Skydance Interactive)
Najlepsza gra niezależna (Best Indie Game):
Carrion (Phobia Game Studio)
Fall Guys: Ultimate Knockout (Mediatonic / Devolver)
Hades (Supergiant Games)
Spelunky 2 (Mossmouth)
Spiritfarer (Thunder Lotus Games)
Najlepszy debiut (Best Debut Game):
Carrion (Phobia Game Studio / Devolver)
Mortal Shell (Cold Symmetry / Playstack)
Raji: An Ancient Epic (Nodding Heads Games)
Röki (Polygon Treehouse / CI Games)
Phasmophobia (Kinetic Games)
Najlepiej rozwijana gra (Best Ongoing Game):
Apex Legends (Respawn / EA)
Destiny 2 (Bungie)
Call of Duty: Warzone (Infinity Ward / Activision)
Fortnite (Epic Games)
No Man's Sky (Hello Games)
Najlepsza gra mobilna (Best Mobile Game):
Among Us (InnerSloth)
Call of Duty Mobile (TiMi Studios / Activision)
Genshin Impact (miHoYo)
Legends of Runeterra (Riot Games)
Pokémon Café Mix (Genius Sonority)
Najlepiej wyreżyserowana gra (Best Game Direction):
Final Fantasy VII Remake (Square Enix)
Ghost of Tsushima (Sucker Punch / SIE)
Hades (Supergiant Games)
Half-Life: Alyx (Valve)
The Last of Us: Part II (Naughty Dog / SIE)
Najlepsza narracja (Best Narrative):
13 Sentinels: Aegis Rim (George Kamitani)
Final Fantasy VII Remake (Kazushige Nojima, Motomu Toriyama, Hiroki Iwaki, Sachie Hirano)
Ghost of Tsushima (Ian Ryan, Liz Albl, Patrick Downs, Jordan Lemos)
Hades (Greg Kasavin)
The Last of Us: Part II (Neil Druckmann, Halley Gross)
Najlepszy kierunek artystyczny (Best Art Direction):
Final Fantasy VII Remake (Square Enix)
Ghost of Tsushima (Sucker Punch / SIE)
Hades (Supergiant Games)
Ori and the Will of the Wisps (Moon Studios / Xbox Game Studios)
The Last of Us: Part II (Naughty Dog / SIE)
Najlepsza ścieżka dźwiękowa (Best Score and Music):
Doom Eternal (Mick Gordon)
Final Fantasy VII Remake (Nobuo Uematsu, Masahi Hamauzu, Mitsuto Suzuki)
Hades (Darren Korb)
Ori and the Will of the Wisps (Gareth Coker)
The Last of Us: Part II (Gustavo Santaolala, Mac Quale)
Najlepsze udźwiękowienie (Best Audio Design):
Doom Eternal (id Software / Bethesda)
Half-Life: Alyx (Valve)
Ghost of Tsushima (Sucker Punch / SIE)
Resident Evil 3 (Capcom)
The Last of Us Part 2 (Naughty Dog / SIE)
Najlepsze wsparcie społeczności (Best Community Support):
Apex Legends (Respawn / EA)
Destiny 2 (Bungie)
Fall Guys: Ultimate Knockout (Mediatonic / Devolver)
Fortnite (Epic Games)
No Man's Sky (Hello Games)
Valorant (Riot Games)
Najlepsza gra zaangażowana (Games for Impact):
If Found… (DREAMFEEL / Annapurna Interactive)
Kentucky Route Zero: TV Edition (Cardboard Computer / Annapurna Interactive)
Spiritfarer (Thunder Lotus Games)
Tell Me Why (Dontnod Entertainment / Xbox Game Studios)
Through the Darkest of Times (Paintbucket Games)
Innowacja dostępności (Innovation in Accessibility):
Assassin's Creed Valhalla (Ubisoft Montreal / Ubisoft)
Grounded (Obsidian / Xbox Game Studios)
HyperDot (Tribe Games)
The Last of Us Part II (Naughty Dog / SIE)
Watch Dogs Legion (Ubisoft Toronto / Ubisoft)
Najlepsza gra e-sportowa (Best Esports Game):
Call of Duty: Modern Warfare (Infinity Ward / Raven / Activision)
Counter-Strike: Global Offensive (Valve)
Fortnite (Epic Games)
League of Legends (Riot Games)
Valorant (Riot Games)
Najciekawsza osobowość / youtuber / streamer (Creator of the Year):
Alanah Pearce
NickMercs
TimtheTatman
Jay Ann Lopez
Valkyrae
Najlepsze wydarzenia e-sportowe (Best Esports Event):
BLAST Premier: Spring E2020 European Finals (CS:GO)
Call of Duty League Championship 2020
IEM Katowice 2020 (CS:GO)
League of Legends World Championship 2020
Overwatch League Grand Finals 2020
Najlepszy e-sportowy prowadzący (Best Esports Host):
Eefje "Sjokz" Depoortere
Alex "Machine" Richardson
Alex "Goldenboy" Mendez
James "Dash" Patterson
Jorien "Sheever" van der Heijden
Najlepszy gracz e-sportowy (Best Esport Player):
Ian "Crimsix" Porter (Call of Duty)
Heo "Showmaker" Su (League of Legends)
Kim "Canyon" Geon-bu (League of Legends)
Anthony "Shotzzy" Cuevas-Castro (Call of Duty)
Matthieu "ZywOo" Herbaut (CS:GO)
Najlepsze drużyny e-sportowe (Best Esports Team):
DAMWON Gaming (League of Legends)
Dallas Empire (Call of Duty)
San Francisco Shock (Overwatch)
G2 Esports (League of Legends)
Team Secret (Dota 2)
Najlepsza kreacja aktorska (Best Performance):
Ashley Johnson (Ellie – The Last of Us: Part II)
Laura Bailey (Abby – The Last of Us: Part II)
Daisuke Tsuji (Jin Sakai – Ghost of Tsushima)
Logan Cunningham (Hades, Poseidon, Achilles, Charon i inni – Hades)
Nadji Jeter (Miles Morales – Marvel's Spider-Man: Miles Morales)