Star Wars: Republic Commando - Widescreen Hud Fix v.1.3 - Mod do gry - Download
Plik Widescreen Hud Fix v.1.3 to modyfikacja do gry Star Wars: Republic Commando z gatunku Gry Akcji. Pobierz za darmo.
typ plikuModyfikacja do gry
rozmiar pliku6,2 MB
pobrań6857
pobrań (7 dni)49
data aktualizacji21 sierpnia 2019
Niedziałające pliki prosimy zgłaszać na uwagi(at)gry-online.pl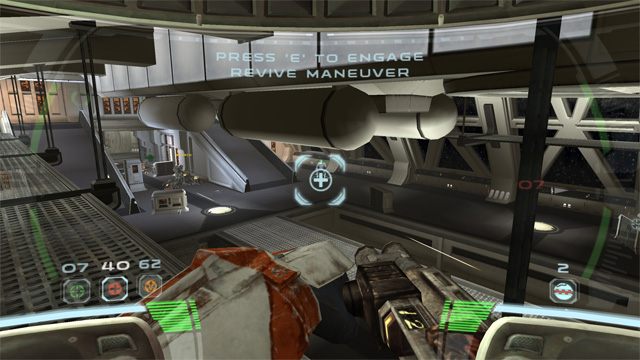 Widescreen Hud Fix to modyfikacja do Star Wars: Republic Commando, której autorem jest Celidor. Mod poprawia kompatybilność z rozdzielczościami szerokooekranowymi typu 16:9. Gra wspiera je bez żadnej pomocy, ale przy korzystaniu z nich elementy interfejsu są brzydko rozciągane. Ten projekt usuwa ten problem, wprowadzając nowe wersje tych elementów wizualnych.
Aby zainstalować moda:
Podmień plik hudtextures.utx (znajdziesz go w "...Star Wars Republic Commando\GameData\Textures) na wersję z archiwum.
Radzimy przed zainstalowaniem moda zrobić kopię zapasową oryginalnej wersji hudtextures.utx.
data aktualizacji: 21 sierpnia 2019
kategoria gry: Akcji
rozmiar pliku: 6,2 MB