Star Wars: Republic Commando - Order 66 v.7.0f - Mod do gry - Download
Plik Order 66 v.7.0f to modyfikacja do gry Star Wars: Republic Commando z gatunku Gry Akcji. Pobierz za darmo.
typ plikuModyfikacja do gry
rozmiar pliku89,4 MB
pobrań3941
pobrań (7 dni)15
data aktualizacji18 lipca 2016
Niedziałające pliki prosimy zgłaszać na uwagi(at)gry-online.pl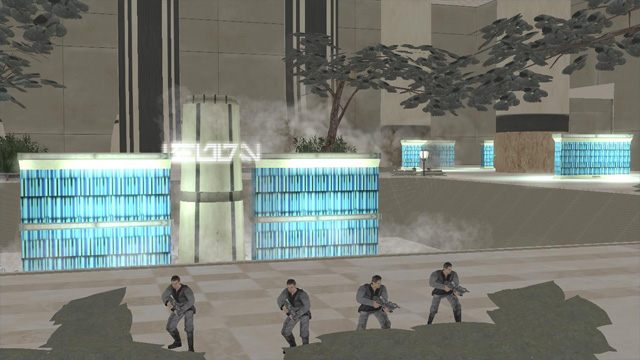 Order 66 to modyfikacja do Star Wars Republic Commando, opracowana przez GreysonGames
Opis:
Projekt oferuje nową przygodę dla pojedynczego gracza. Akcja toczy się w trakcie tzw. Wojen Klonów. Obejmujemy dowództwo nad Oddziałem Delta i naszym zadaniem jest przedarcie się przez potężną świątynie Rycerzy Jedi i wykonanie słynnego Rozkazu 66, zakładającego likwidację wszystkich użytkowników Mocy.
Wszystko to rozgrywa się na przestani kilku map o wysokim poziomie trudności, zbudowanych w oparciu o liczne nowe elementy graficzne.
Instrukcje:
W archiwum znajdziecie zestaw ośmiu folderów (Maps, Movies, Music, Properties, Sounds, StaticMeshes, System, Textures). Skopiujcie je wszystkie do głównego folderu z grą i wyraźcie zgodę na podmianę plików.
Potem uruchom grę, włącz konsolę, załaduj dowolną misję i wpisz komendę:
open cut1
data aktualizacji: 18 lipca 2016
kategoria gry: Akcji
rozmiar pliku: 89,4 MB