Need for Speed: Most Wanted (2005) - Widescreen Fix v.15122021 - Mod do gry - Download
Plik Widescreen Fix v.15122021 to modyfikacja do gry Need for Speed: Most Wanted (2005) z gatunku Gry Wyścigi. Pobierz za darmo.
typ plikuModyfikacja do gry
rozmiar pliku1,5 MB
pobrań585691
pobrań (7 dni)2473
data aktualizacji4 października 2022
Niedziałające pliki prosimy zgłaszać na uwagi(at)gry-online.pl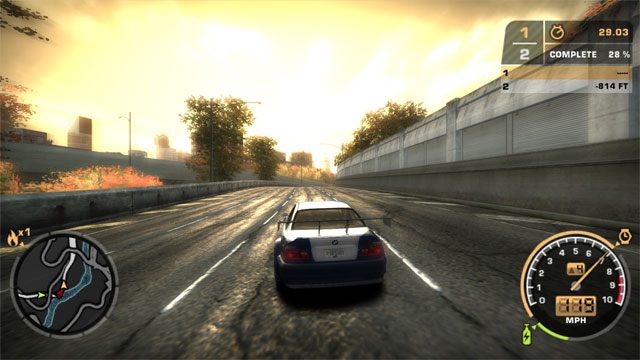 Widescreen Fix to modyfikacja do Need for Speed: Most Wanted, której autorem jest ThirteenAG.
Opis:
Projekt opracowano z myślą o grze wydanej w 2005 roku. Z racji tego natywnie nie wspiera ona wysokich rozdzielczości szerokooekranowych i tym samym nie prezentuje się zbyt dobrze na współczesnych monitorach. Ten mod usuwa ten problem, pozwalając na zabawę w takich rozdzielczościach.
Instrukcje:
Wypakujcie archiwum i skopiuj zawartość uzyskanego w ten sposób folderu "NFSMostWanted.WidescreenFix" do głownego folderu z grą.
data aktualizacji: 4 października 2022
kategoria gry: Wyścigi
rozmiar pliku: 1,5 MB