She Will Punish Them - More Hair Colors v.0.2.0 - Mod do gry - Download
Plik More Hair Colors v.0.2.0 to modyfikacja do gry She Will Punish Them z gatunku Gry RPG. Pobierz za darmo.
typ plikuModyfikacja do gry
rozmiar pliku39,8 KB
pobrań277
pobrań (7 dni)19
data aktualizacji1 września 2021
Niedziałające pliki prosimy zgłaszać na uwagi(at)gry-online.pl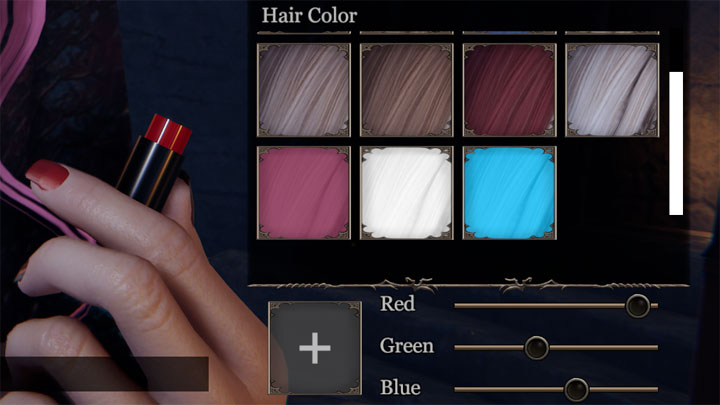 More Hair Colors to mod do gry She Will Punish Them, którego autorem jest aedenthorn.
Opis:
Mod dodaje masę nowych odcieni kolorów włosów do kreatora. Otrzymujemy system manipulowania ustawienia kolorów RBG, niczym w programach graficznych, przez co mamy ogromną swobodę wyboru barw.
Instrukcje:
Mod wymaga BepInEx.
Instalacja modów do She Will Punish Them jest prosta. Pobierz archiwum z modem i je wypakuj. Uzyskasz plik moda (najczęściej .dll lub .json). Wystarczy skopiować ten plik do "….\BepInEx\plugins" w miejscu zainstalowania gry. Jeśli w tej lokalizacji nie macie folderu "plugins" to należy go samodzielnie tam stworzyć.
Jeśli chcecie mieć jeszcze szybsze tempo rozwoju to zmienicie to w Notatniku, modyfikując plik "..BepInEx/config/aedenthorn.MoreSkillPoints.cfg", który zostanie utworzony po pierwszym uruchomieniu z gry z modem.
data aktualizacji: 1 września 2021
kategoria gry: RPG
rozmiar pliku: 39,8 KB