Warcraft III: The Frozen Throne - WOW Armagedon v.3 - Mod do gry - Download
Plik WOW Armagedon v.3 to modyfikacja do gry Warcraft III: The Frozen Throne z gatunku Gry Strategiczne. Pobierz za darmo.
typ plikuModyfikacja do gry
rozmiar pliku72,9 MB
data aktualizacji29 września 2017
pobrań243
pobrań (7 dni)20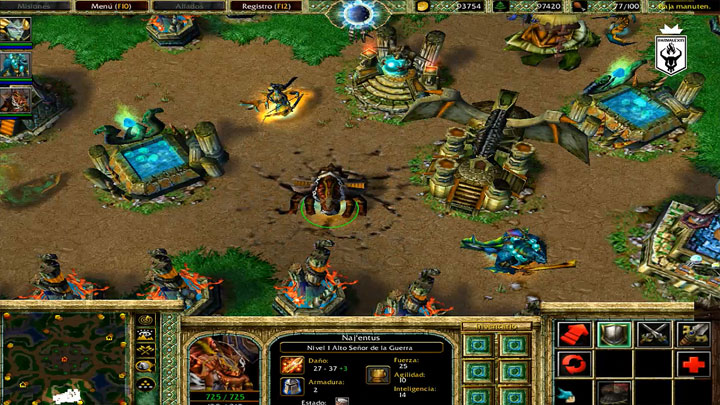 WOW Armagedon to modyfikacja do Warcraft III: Frozen Throne, której autorem jest DARKALEX13Games.
Opis:
To fanowska mapa, która przenosi do gry elementy z World of Wacraft. Gracze mogą pokierować jedną z trzech frakcji – Hordą, Przymierzem i Naga. Wszystkie one posiadają własne jednostki, budynki oraz bohaterów oraz typy lokacji.
Rozgrywka oferuje typowe mechanizmy RTS. Zabawa obraca się więc wokół gromadzenia surowców, rozbudowy bazy, szkolenia oddziałów oraz toczenia bitew.
Instrukcje:
Rozpakuj archiwum do "…WarcraftIII/Maps"
Niedziałające pliki prosimy zgłaszać na uwagi(at)gry-online.pl