WRC 3 - aktualizacja do gry wersja - v.1.0.1 - Download
Uaktualnienie (patch) do gry WRC 3 z gatunku Gry Wyścigi, wersja v.1.0.1, data publikacji 30 kwietnia 2013.
typ plikuAktualizacja do gry
rozmiar pliku503,9 MB
data aktualizacji30 kwietnia 2013
pobrań10645
pobrań (7 dni)18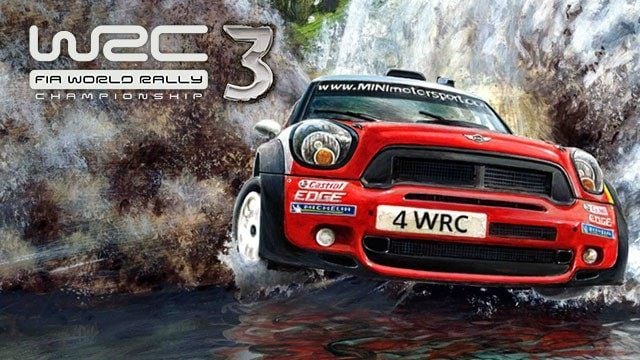 Wersja: v.1.0.1
Patch do gry FIA World Rally Championship
Uwaga! Poniżej oryginalny, anglojęzyczny opis wprowadzanych zmian:
This patch refers to the retail/ boxed version of the game WRC 3: FIA World Rally Championship.
It contains various refinements and optimizations in order to improve the stability and performance of the game. In addition, this patch brings fixes to all relevant bugs reported to our customer service. The major issues concern: game HUD, game devices support (wheels and pedals) and some liveries correction, as well as other minor gameplay fixes.
WRC Class - Citroen DS3, Wrong Red Bull logo on car livery
WRC Class - Citroen DS3, Wrong Red Bull logo on car livery on the rear
Neuville's Helmet, Wrong Red Bull logo on helmet livery
Cook Cars , Wrong sponsors logos on the back of the car
Updated credits on the artist list
The feedback force "maximum" is too much and tends to heat too much the Logitech wheels (after 2 h there was burn smell)
[Road to Glory - Game Stuck] 5th, 6th and 7th Boss Battles unplayable (the car does not start with the manual gearbox, and on the slopes with hill-start the car slides back, if you put automatic transmission is starts slowly)
In Class 2, the Skoda Fabia S2000 is faster than the WRC cars
[wheel] changing settings insite the in_race option menu is not working until restarting the race
[wheel] FANATEC GT3 RS + Clubsport pedals - pedals works with difficulty
[Road to Glory - Free Run - Single Rally] Free Run Customised Single Rally --> game crash
[Launcher] Unable to log online account in Launcher PC
Fix to avoid menu resource load in race [Menu (swf) car_repair]
Game soft-locks on any confirmation message after an error... [Data e Menu(swf)]
Other text fix CHEKED
Crash customizing dlc car (with a career started without car dlc and dlc installed after)
HUD elements disappear
Split time bar fix in free run rally
Hot Seat - Camera controls disabled
Issue 2 of 4 the title crashes when attempting to load an unfinished "Rally Event" from the "Road to Glory" menu. [also Data]
C30 Hot Seat - Camera controls disabled
C31 Drift score remains on screen from previous attempt
Avoid save in Rally when exit to main menu (crash on reload if a checkpoint passed before leave to main) [also Data]
Missing rally winner in online voting [also Data]
Wrecking car user may access replay and playing during it
Heavy Damage - Race Results: Wrong Time displayed in Race Results
Other minor fixes
data aktualizacji: 30 kwietnia 2013
kategoria gry: Wyścigi
rozmiar pliku: 503,9 MB
Niedziałające pliki prosimy zgłaszać na uwagi(at)gry-online.pl