Farming Simulator 15 - aktualizacja do gry wersja - v.1.2 PL - Download
Uaktualnienie (patch) do gry Farming Simulator 15 z gatunku Gry Symulacje, wersja v.1.2 PL, data publikacji 12 grudnia 2014.
typ plikuAktualizacja do gry
rozmiar pliku271,8 MB
pobrań157197
pobrań (7 dni)67
data aktualizacji12 grudnia 2014
Niedziałające pliki prosimy zgłaszać na uwagi(at)gry-online.pl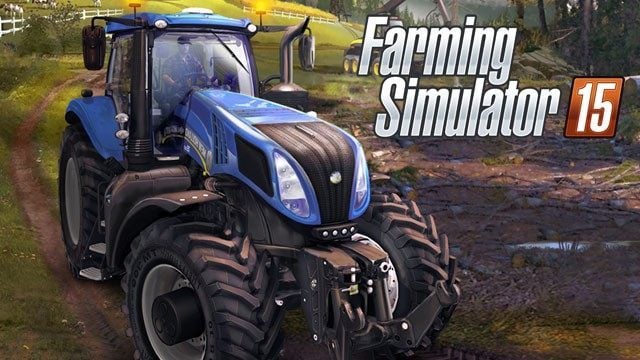 Patch o numerze 1.2 do gry Farming Simulator 15. Poniżej anglojęzyczny opis aktualizacji:
Improved vehicle handling
Improved locked differentials (e.g. improves handling of Ponsse Scorpion)
Dragged tools no longer jump randomly
Improved physics of cranes
Jenz chopper works more reliably
FSI ST65T works more reliably
Cuttings trees works more reliably
Trees in multiplayer stutter less
Vehicles stutter less when moving trees
Defoliaging trees is correctly synchronized in multiplayer
Trees are worth less, especially when selling entire, non-defoliaged trees
Log forks can now hold single trees
Vehicles stop less quickly when releasing the acceleration pedal
Various visual improvements to the vehicles
Various smaller functional improvements to the vehicles
Performance and memory usage improvements
Added additional costs if the AI helper brings its own seeds, fertilizer etc.
Various improvements to the AI helper
Fixed moved vehicles when loading a savegame
Improved the geometry of the bunker silos
Reduced the enormous time bonus for missions
Fixed wrong assignments of statistics values
Various translation fixes
Improved controls with gamepads or steering wheels
Increased the capacity of the manure heap
Mods now have the possibility to show the current time on the indoor hud
Reduced the costs when using the high pressure washer
Added option to disable Adaptive VSync
Added option to disable the AI traffic
Added option to change the time it takes until a vehicle is dirty
Increased maximum cut length of Ponsse Scorpion to 8 meters
Reduced loading times when using mods
data aktualizacji: 12 grudnia 2014
kategoria gry: Symulacje
rozmiar pliku: 271,8 MB