Heroes of Might and Magic III: Złota Edycja - Era II v.2.7 - Mod do gry - Download
Plik Era II v.2.7 to modyfikacja do gry Heroes of Might and Magic III: Złota Edycja z gatunku Gry Strategiczne. Pobierz za darmo.
typ plikuModyfikacja do gry
rozmiar pliku89,4 MB
pobrań1115
pobrań (7 dni)2
data aktualizacji19 listopada 2018
Niedziałające pliki prosimy zgłaszać na uwagi(at)gry-online.pl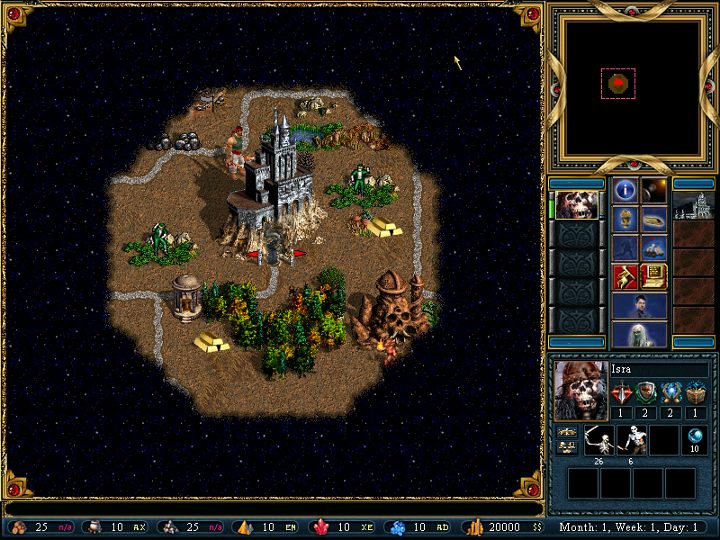 Era II is a mod for Heroes of Might & Magic 3: Complete, created by Heroes community.
Description:
Era II is a modding platform for Heroes of Might & Magic 3, that expands on the classic In the Wake of Gods project.
Features:
Mod System.
Easily installed and uninstalled mods with advanced compatibility and extensibility, plugins and patches, mod manager and plugin manager with GUI (by SyDr).
Portability.
Game and mods are fully portable. No traditional installation process, registry problems or CD requirements (optional).
Advanced editor.
Integrated patch by GrayFace with mod support, custom plugins for editor, etc.
Supplied mods.
Yona (new battle hint, new creature abilities).
Fast Battle Animation (speeds-up sounds, pre-battle music, battle animation).
Secondary Skills Scrolling (no hidden skills, view up to 28 skills).
Lots of patches
Custom buttons, objects packs, colored texts, improved multiplayer, dozens of tweaks, etc.
This project offers an installer.
data aktualizacji: 19 listopada 2018
kategoria gry: Strategiczne
rozmiar pliku: 89,4 MB