Hot Head | Misje poboczne - Jack's Office | Borderlands The Pre-Sequel
poradnik Borderlands: The Pre-Sequel!
Hot Head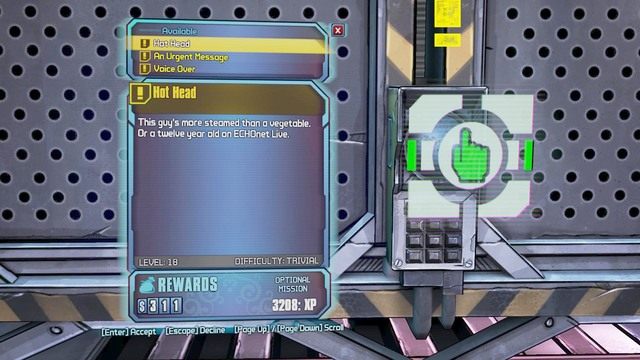 Misja Hot Head dostępna będzie po wykonaniu zadania z wątku głównego Science and Violence. Idź do bounty board w Jack's Office i weź zadanie po czym udaj się do Hyperion Hub of Heroism i idź na wschód.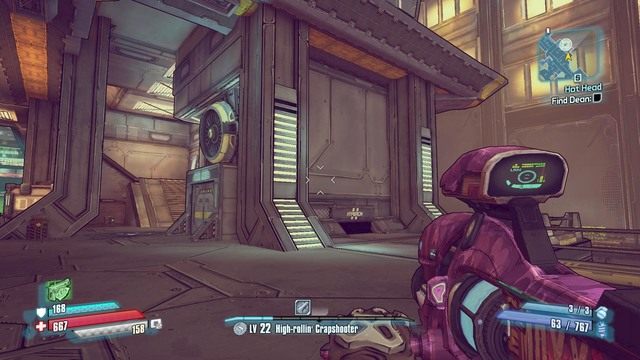 Musisz dotrzeć do miejsca pokazanego na obrazku i podejść do drzwi, które się znajdują za ścianą.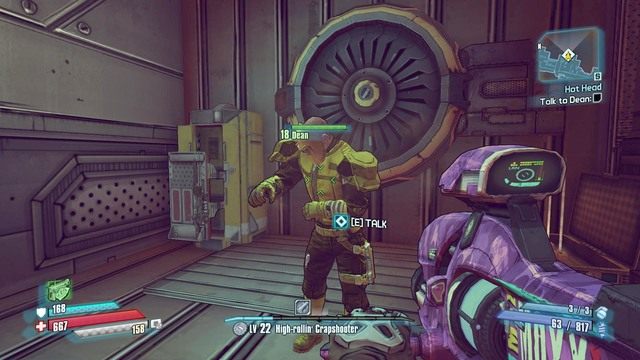 Drzwi otworzy ci Dean, który będzie zdenerwowany na wszystko. Twoim zadaniem będzie ochłodzenie go z tego stanu.
Otwórz ekwipunek a znajdziesz broń misji (Chill Aegis). Uzbrój się w nią i strzel w Dean'a. Po zamrożeniu możesz wrócić do biura Jack'a i oddać zadanie a w nagrodę dostaniesz punkty doświadczenia.