In Perfect Hibernation | Misje poboczne - Veins of Helios | Borderlands
poradnik Borderlands: The Pre-Sequel!
In Perfect Hibernation
Misję In Perfect Hibernation będziesz mógł wykonać w trakcie robienia misji pobocznej Quarantine: Infestation. Porozmawiaj z pracownikiem, którego mijasz w Veins of Helios i weź zadanie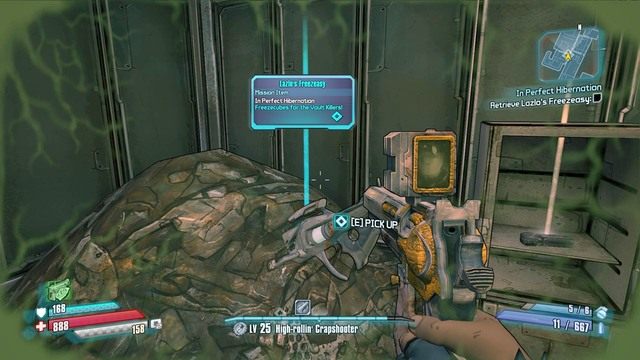 Weź zamrażającą broń z jego śmieci w pokoju i idź za nim do drzwi.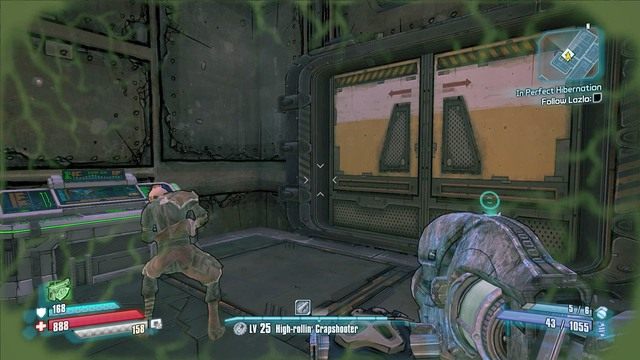 Po przejściu przez drzwi załóż broń misji i strzelaj nią do nadchodzących przeciwników. Po zamrożeniu wrogów będą się rozpadać na kawałki, których musisz zebrać 12.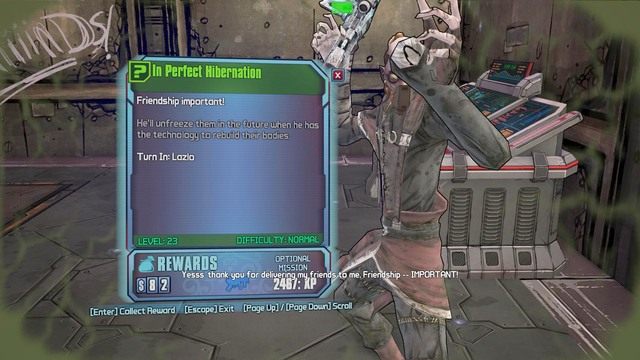 Po ich zebraniu wróć do Lazlo a w nagrodę dostaniesz zamrażający pistolet automatyczny