Doom II: Hell on Earth - Blood: Dead on Arrival v.1.7.4 - Mod do gry - Download
Plik Blood: Dead on Arrival v.1.7.4 to modyfikacja do gry Doom II: Hell on Earth z gatunku Gry Akcji. Pobierz za darmo.
typ plikuModyfikacja do gry
rozmiar pliku193,7 MB
pobrań908
pobrań (7 dni)2
data aktualizacji16 listopada 2021
Niedziałające pliki prosimy zgłaszać na uwagi(at)gry-online.pl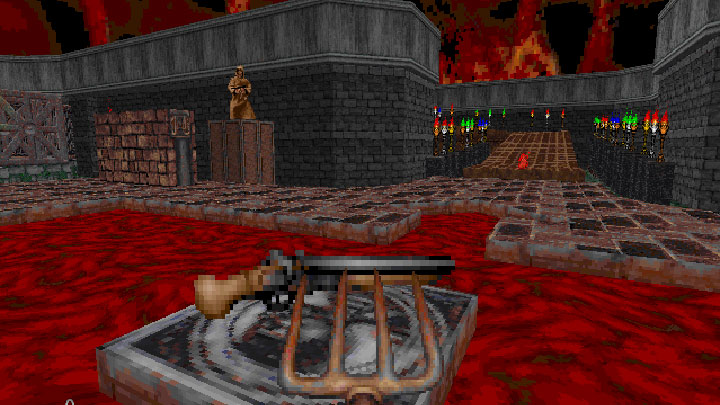 Blood: Dead on Arrival to modyfikacja do Doom II, której autorem jest MrFroz.
Opis:
Mod oferuje nową kampanię dla pojedynczego gracza, która łączy elementy Doom II z masą nowych, zapożyczonych z gry Blood. Na przejście czeka osiem map, plus dodatkowe dwa sekretne poziomy.
Podczas zabawy walczymy zarówno z wrogami z Dooma, jak i Blood, a wśród przeciwników nie zabrakło licznych bossów. Natomiast uzbrojenie jest wyłącznie z drugiej z tych gier. Lokacje łączą obiekty obu produkcji. Wszystko to w sumie tworzy zaskakująco spójną i bardzo miodną mieszankę, która powinna zadowolić fanów obu klasyków.
Instrukcje:
Do uruchomienia moda użyj programu GZDoom.
data aktualizacji: 16 listopada 2021
kategoria gry: Akcji
rozmiar pliku: 193,7 MB