Grand Theft Auto V - Police Mod v.1.0b - Mod do gry - Download
Plik Police Mod v.1.0b to modyfikacja do gry Grand Theft Auto V z gatunku Gry Akcji. Pobierz za darmo.
typ plikuModyfikacja do gry
rozmiar pliku7,7 MB
data aktualizacji21 czerwca 2015
pobrań65206
pobrań (7 dni)263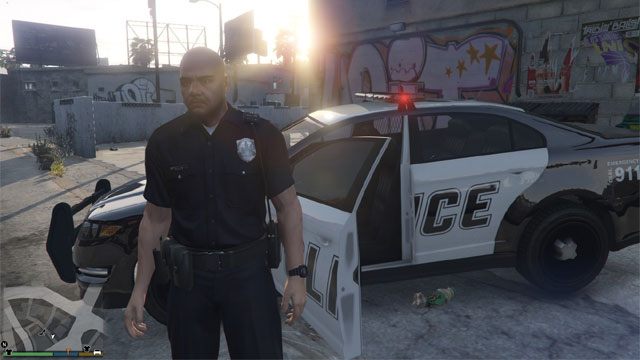 Police Mod to modyfikacja do Grand Theft Auto, której autorem jest Dehan. Projekt pozwala na wcielenie się w policjanta. Zmienia skórkę, dodaje nam partnera oraz wyposaża we właściwe uzbrojenie i samochody. Wszystko to wykorzystujemy do walki z gangami oraz przeprowadzania aresztować podejrzanych.
Do zainstalowania modyfikacji wykorzystajcie program GTAV Mod Manager.
Niedziałające pliki prosimy zgłaszać na uwagi(at)gry-online.pl