Agatha Christie: The ABC Murders Android
Detektywistyczna gra przygodowa na kanwie powieści Agathy Christie, znanej w Polsce pod tytułem A.B.C. Jej bohaterem jest legendarny detektyw Herkules Poirot, który musi zmierzyć się z niebezpiecznym seryjnym mordercą, wybierającym swoje ofiary według klucza alfabetycznego.
Przygodowe, point-and-click, książki, detektywistyczne, Dwudziestolecie międzywojenne.
wersja językowa:
angielska
Data premiery gry Agatha Christie: The ABC Murders | AND
29września2016
29września2016
Google Play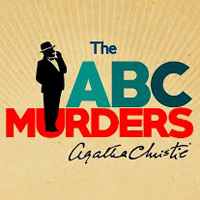 The A.B.C. Murders to wydana m.in. w wersji na platformę Android detektywistyczna gra przygodowa z tradycyjnym interfejsem point-and-click, opracowana przez specjalizującą się w tym gatunku firmę Microids. Produkcja jest pierwszą pozycją z całej serii gier bazujących na twórczości popularnej autorki kryminałów Agathy Christie. Jej fabułę oparto zaś na motywach opublikowanej w 1936 roku powieści o tym samym tytule (znanej w Polsce jako A.B.C.), która była jedenastą książką o przygodach słynnego detektywa Herkulesa Poirota.
Fabuła
Opowiedziana w grze historia rozpoczyna się w momencie otrzymania przez Poirota tajemniczego listu, w którym seryjny morderca, podpisujący się jako A.B.C., podaje miejsce i datę popełnienia zbrodni. Przestępca wybiera ofiary zgodnie z porządkiem alfabetycznym. Pierwszą staje się właścicielka sklepu tytoniowego Alice Ascher, po niej zabita zostaje kelnerka Betty Barnard, a jako trzeci z życiem żegna się bogacz Carmichael Clarke. Mieszkańców Wielkiej Brytanii zaczyna ogarniać panika i to na barki Poirota spada zadanie zakończenia tej serii morderstw oraz – rzecz jasna – pojmania winnego.
Mechanika
Pod względem mechanizmów rozgrywki tytuł pozostaje wierny przygodówkowym tradycjom. Podczas zabawy przeszukujemy miejsca zbrodni, gromadzimy dowody rzeczowe oraz poszlaki, przepytujemy świadków i rozwiązujemy kolejne zagadki. W toku śledztwa pojawia się kilkoro podejrzanych, których alibi musimy sprawdzić, by w finale rozgrywki ostatecznie udowodnić winę prawdziwemu mordercy. W grze brakuje jakichkolwiek sekwencji zręcznościowych, za to niezwykle często testowana jest umiejętność dedukcji oraz spryt gracza.
Kwestie techniczne
The A.B.C. Murders na platformie Android odznacza się barwną grafiką utrzymaną w klasycznym, lekko kreskówkowym stylu.
Minirecenzja Agatha Christie: The ABC Murders – kryminalne śledztwo w kieszeni
PLUSY:
czytelny interfejs;
satysfakcjonujące zagadki;
klimatyczna muzyka i ładna oprawa graficzna…
MINUSY:
... która gryzie się z poważną otoczką;
bohater mógłby poruszać się mniej ślamazarnie;
dla niektórych – niski poziom trudności.
Przygodówka pointandclick to niesamowicie wdzięczny temat na grę mobilną. Nic dziwnego zatem, że kolejni deweloperzy próbują swoich sił w tym gatunku – wspomnieć należy choćby o bardzo dobrym Broken Sword 5: Klątwa Węża, czy produkcjach ekipy Telltale Games. Agatha Christie: The ABC Murders doskonale wpasowuje się w ten schemat, stanowiąc przyjemny i satysfakcjonujący trening dla szarych komórek.
W Agatha Christie: The ABC Murders przychodzi nam rozwikłać zagadkę tajemniczych morderstw, których ofiary wybierane są w alfabetycznej kolejności. Zadaniem głównego bohatera – detektywa Herkulesa Poirota – jest dotarcie do seryjnego mordercy i postawienie go przed majestatem sprawiedliwości. Fabuła potrafi zainteresować, zwłaszcza w końcowej fazie przygody, kiedy to pojawia się interesujący zwrot akcji. Droga do celu jest odpowiednio długa i wyboista, wymagając od gracza przeprowadzenia wnikliwego śledztwa.
A to skałada się z kilku stałych elementów: zbadania miejsca zbrodni, zebrania materiału dowodowego i rozmaitych poszlak, a także przepytania potencjalnych świadków i innych postaci niezależnych. Jeśli nie macie czasu na zbytnie główkowanie, z otwartymi rękoma powinniście przywitać przyjazny dla oka interfejs oraz specjalne oznaczenia, przywodzące na myśl choćby te z cyklu The Walking Dead, jakie wskazują interaktywne elementy otoczenia. Zabieg ten pozwolił wyeliminować zjawisko "zacięcia" w określonych fragmentach zabawy, jednak z drugiej strony drastycznie obniżył poziom trudności. Cóż, nie można mieć wszystkiego, ale z uwagi na specyfikę zabawy na urządzeniach mobilnych, koniec końców można zaliczyć ten aspekt gry na plus.
Czym jednak byłaby prawdziwa przygodówka bez zagadek? Ano właśnie. Te oparto na manipulacji przedmiotami i obracaniu ich w poszukiwaniu wskazówek oraz na czytaniu znalezionych po drodze notatek i układaniu fragmentów zbrodniczej układanki w spójną całość (dbając o połączenia pomiędzy kolejnymi poszlakami). Co ciekawe, często przychodzi nam majstrować przy rozmaitych pudełkach – zazwyczaj skrywają one dowody, dzięki którym możliwe jest popchnięcie do przodu fabuły. Dokonywanie obserwacji z kolei, której celem jest odkrycie dowodów na prawdziwość postawionej przez Poirota tezy, odbywa się poprzez przusuwanie palcem po ekranie – im bliżej dowodu jesteśmy, tym ostrzejszy staje się obraz. Poziom trudności łamigłówek nie jest wygórowany, jednak w ogólnym rozrachunku zostawiają nas one z poczuciem satysfakcji.
Pochwalić należy naprawdę ładną, kreskówkową oprawę graficzną. Niestety gryzie się ona z poważną otoczką, wokół której zbudowano historię, a także z klimatyczną muzyką. Z ulgą można przyjąć fakt, że w trakcie rozgrywki nigdy nie goni nas czas, a każdej sprawie możemy poświęcić go dokładnie tyle, ile potrzebujemy. Inna sprawa, że protagonista porusza się dość ślamazarnie, a i animacje postaci mogłyby być nieco mniej "drewniane". Jeśli jednak jesteście w stanie przymknąć oko na takie bolączki, Agatha Christie: The ABC Murders zapewni kilka godzin przyjemnej zabawy – w sam raz na dłuższą podróż pociągiem czy samolotem.
Tryb gry: single player
Rozmiar aplikacji: duża (powyżej 500 MB)
Oczekiwania czytelników: 9.7 / 10 na podstawie 3 głosów czytelników.
Gry podobne do
Agatha Christie: The ABC Murders
Wymagania wiekowe
Agatha Christie: The ABC Murders
12+