Doom II: Hell on Earth - Hotline U.A.C v.beta 22 - Mod do gry - Download
Plik Hotline U.A.C v.beta 22 to modyfikacja do gry Doom II: Hell on Earth z gatunku Gry Akcji. Pobierz za darmo.
typ plikuModyfikacja do gry
rozmiar pliku44,5 MB
pobrań318
pobrań (7 dni)1
data aktualizacji25 września 2019
Niedziałające pliki prosimy zgłaszać na uwagi(at)gry-online.pl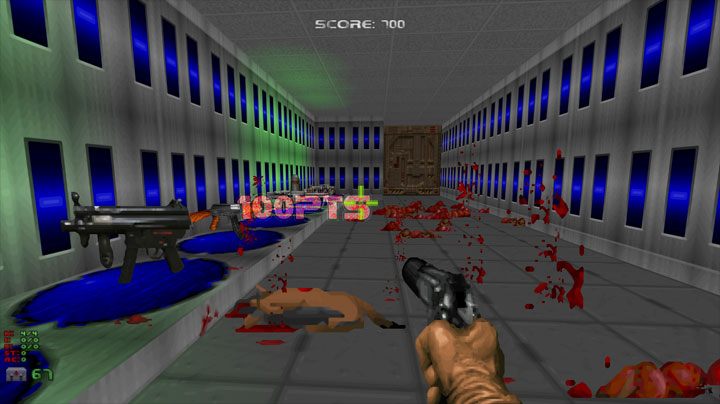 Hotline U.A.C to modyfikacja do gry Doom II, której autorem jest Angel-Neko_X.
Opis:
Projekt oferuje nową mini-kampanię, która pod względem klimatu zainspirowana została serią Hotline Miami. Akcja toczy się pod koniec ubiegłego wieku w Stanach Zjednoczonych. Wcielamy się w młodą kobietę, której ojca gliniarza zamordowali przestępcy. Dziewczyna teraz mści się eliminując stopniowo wszystkie gangi w mieście. Nie zdaje sobie sprawy, że jeden z jej pozornych sojuszników również planuje jej zamordowanie.
Mod oferuje spory wybór nowych map, które zostały w większości zbudowane z nowych elementów graficznych. Nowe są również typy uzbrojenia oraz przeciwników.
Instrukcje:
Do uruchomienia moda użyj programu GZDoom.
data aktualizacji: 25 września 2019
kategoria gry: Akcji
rozmiar pliku: 44,5 MB