Równocześnie z amerykańską premierą Grand Theft Auto: Vice City rozpoczęła się sprzedaż oryginalnej ścieżki dźwiękowej z tej gry. Soundtrack został wydany nakładem wytwórni Sony Music i składa się z siedmiu płyt kompaktowych, które zawierają łącznie aż 123 utwory.
Umieszczona na srebrnych krążkach muzyka (m.in. rock, rap, pop i disco) jest charakterystyczna dla lat osiemdziesiątych minionego wieku. Poniżej znajduje się lista wszystkich CD wraz z dokładnym opisem ich zawartości: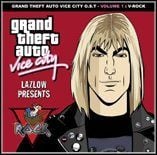 V-Rock:
DJ Lazlow Intro
Judas Priest - You've Got Another Thing Comin'
Motley Crue - Too Young to Fall in Love
Megadeth - Peace Sells
Rockstaras Love Fist - Dangerous Bastard
Autograph - Turn Up The Radio
DJ Lazlow Halftime
Twisted Sister - I Wanna Rock
Ozzy Osbourne - Bark At The Moon
Anthrax – Madhouse
Iron Maiden - 2 Minutes To Midnight
Slayer - Raining Blood
Tesla - Cumin' Atcha Live
David Lee Roth - Yankee Rose
DJ Lazlow Outro
Exploder
Thor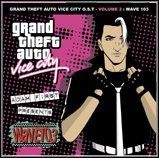 Wave 103:
DJ Adam First Intro
Frankie Goes To Hollywood - Two Tribes
Tears For Fears - Pale Shelter
Kim Wilde - Kids In America
Blondie – Atomic
A Flock Of Seagulls - I Ran (So Far Away)
The Human League - (Keep Feeling) Fascination
DJ Adam First Halftime
Nena - 99 Luftballons
The Psychedelic Furs - Love My Way
Spandau Ballet – Gold
Thomas Dolby - Hyperactive!
Romeo Void - Never Say Never
Corey Hart - Sunglasses At Night
DJ Adam First Outro
Sissy Spritz
Synth And Son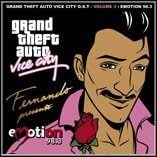 Emotion 98.3:
DJ Fernando Intro
Toto – Africa
Jan Hammer - Crockett's Theme
John Waite - Missing You
Cutting Crew - (I Just) Died In Your Arms
Foreigner - Waiting For A Girl Like You
Mr. Mister - Broken Wings
DJ Fernando Half Time
Roxy Music – More Than This
Squeeze – Tempted
Reo Speedwagon - Keep On Loving You
Night Ranger - Sister Christian
Luther Vandross - Never Too Much
Kate Bush – Wow
DJ Fernando Outro
Knife After Dark
Petstuffers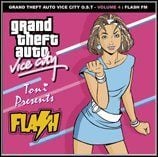 Flash FM:
DJ Toni Introduction
Hall & Oates - Out Of Touch
Electric Light Orchestra - Four Little Diamonds
Michael Jackson - Billie Jean
The Outfield - Your Love
Talk Talk - Life's What You Make It
Bryan Adams – Run To You
Wang Chung - Dance Hall Days
DJ Toni Mid Party Announcement
Go West - Call Me
Lionel Richie - Running With The Night
Laura Branigan - Self Control
Inxs - Kiss the Dirt
Yes - Owner Of A Lonely Heart
DJ Toni Outro
Blox Radio Commercial
Just The Five Of Us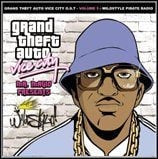 Wildstyle Pirate Radio:
Wildstyle DJ Intro
Herbie Hancock – Rockit
Grandmaster Flash & The Furious Five - The Message
Zapp & Roger - More Bounce To The Ounce
Wildstyle DJ Mr Magic
Davy Dmx - One For The Treble (Vocal Mix)
Mantronix – Bassline
Wildstyle DJ Halftime
Man Parrish - Hip Hop Bee Bop (Don't Stop)
Hashim - Al-Naafiysh (The Soul)
Cybotron – Clear
Wildstyle DJ 3rd Quarter
Afrika Bambaataa & The Soulsonic Force - Looking For The Perfect Beat
Wildstyle DJ Mr Magic Premier
RUN DMC - Rock Box
Kurtis Blow - The Breaks
Wildstyle DJ Mr Magic Super Blast
Whodini - Magic's Wand
Wildstyle Dj Outro
Degeneration
Maibatsu Thunder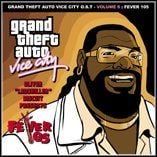 Fever 105:
DJ Oliver "Ladykiller" Biscuit Introduction
Michael Jackson - Wanna Be Startin' Somethin'
The Pointer Sisters - Automatic (Extended Version)
Fat Larry's Band - Act Like You Know
Mtume - Juicy Fruit
Teena Marie - Behind The Groove
DJ Oliver "Ladykiller" Biscuit Halftime
Get Down Saturday Night
Ghetto Life Rick James
Evelyne "Champagne" King – Shame
Mary Jane Girls - All Night Long
Kool & The Gang - Summer Madness
Various,Angela Winbush,Rene Moore - I'll Be Good
Whispers - And The Beat Goes On
DJ Oliver "Ladykiller" Biscuit Outro
Salivex
Yuppie And The Alien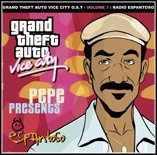 Radio Espantoso:
Pepe Introduction
Deodato - Super Strut
Cachao - A Gozar Con Mi Combo
Mongo Santamaria - Me And You Baby (Picao Y Tostao)
Machito & His Afro-Cuban Orchestra - Mambo Mucho Mambo
Xavier Cugat & His Orchestra – Jamay
Pepe Intermission
Mongo Santamaria - Mama Papa Tu
Unaesta - La Vida es Una Lenteia
Lonnie Liston Smith – Expansions
Irakere – Aguanile
Beny More - Maracaibo Oriental
Deodato - Latin Flute
Tito Puente - Mambo Gozon
Pepe Outro
Fernando's Medallion Ad
Think Your Way To Success
Specjalny pakiet, zawierający siedem wyżej wymienionych płyt, kosztuje za Oceanem 49.98 USD. Jeszcze w bieżącym miesiącu zestaw (wzbogacony o kilka bonusowych piosenek) trafi również na rynek europejski.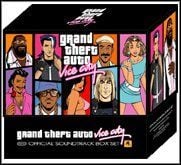 Więcej informacji: http://www.vicecityradio.com/