Wiedźmin 3: Dziki Gon - Better Containers v.1.07 - Mod do gry - Download
Plik Better Containers v.1.07 to modyfikacja do gry Wiedźmin 3: Dziki Gon z gatunku Gry RPG. Pobierz za darmo.
typ plikuModyfikacja do gry
rozmiar pliku111,8 KB
pobrań2682
pobrań (7 dni)6
data aktualizacji2 listopada 2019
Niedziałające pliki prosimy zgłaszać na uwagi(at)gry-online.pl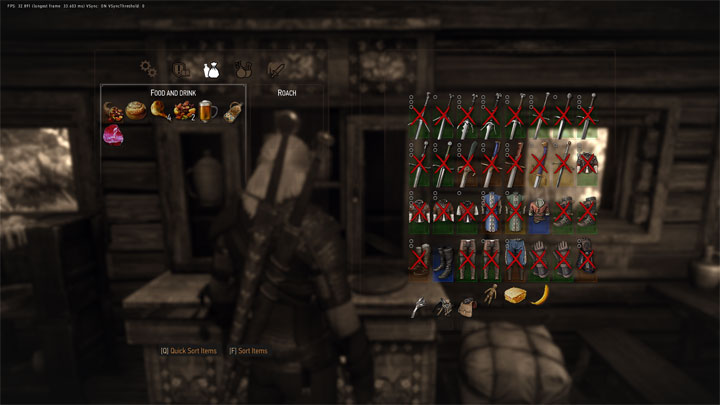 Better Containers to modyfikacja do Witcher 3: The Wild Hunt, której autorem jest SkacikPL.
Opis:
To prosty, ale przydatny mod, który ulepsza interfejs skrzyń oraz innych pojemników. Dzięki niemu wszystkie otwierają się na dwa okna, pozwalając na łatwe przenoszenie przedmiotów.
Ponadto gracze mogą chować przedmioty i gra to zapamiętuje.
Instrukcje:
1.Wypakuj archiwum do folderu z grą.
2.Wejdź w "…Dokumenty\The Witcher 3" i otwórz Notatnikiem plik input.settings. Zlokalizuj w nim sekcję "[EMPTY_CONTEXT]" i dodaj pod nią poniższy fragment:
IK_Pad_B_CIRCLE=(Action=Abort)
IK_Tab=(Action=Abort)
IK_E=(Action=Transfer)
IK_Pad_A_CROSS=(Action=Transfer)
IK_Space=(Action=TakeAll)
IK_Pad_Y_TRIANGLE=(Action=TakeAll)
IK_R=(Action=Devour)
IK_Pad_X_SQUARE=(Action=Devour)
data aktualizacji: 2 listopada 2019
kategoria gry: RPG
rozmiar pliku: 111,8 KB