Grand Theft Auto IV - Ultimate Textures v.2.0 - Mod do gry - Download
Plik Ultimate Textures v.2.0 to modyfikacja do gry Grand Theft Auto IV z gatunku Gry Akcji. Pobierz za darmo.
typ plikuModyfikacja do gry
rozmiar pliku4487,3 MB
pobrań340742
pobrań (7 dni)658
data aktualizacji21 marca 2014
Niedziałające pliki prosimy zgłaszać na uwagi(at)gry-online.pl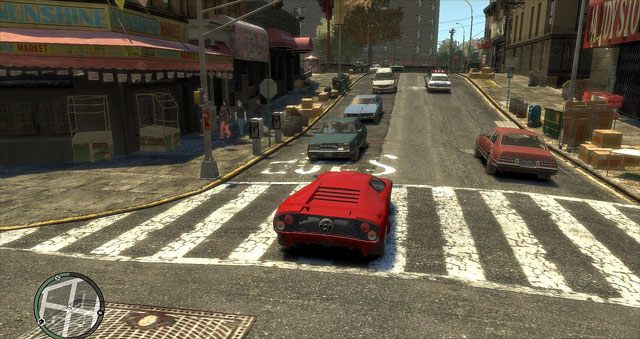 Ultimate Textures to modyfikacja graficzna do Grand Theft Auto IV. Podmienia ona prawie wszystkie tekstury dróg i innych typów podłoża na wersje o wyższej rozdzielczości i lepszym poziomie detali. Zwiększa to wymagania sprzętowe, ale efekt wizualny jest wyśmienity, a cała gra prezentuje się znacznie bardziej atrakcyjnie.
Mod wymaga posiadania Asi Loader. Aby go zainstalować moda:
1.Wypakujcie archiwum i wejdźcie do uzyskanego w ten sposób katalogu "Ultimate Textures 2.0.
2. Skopiujcie plik gtxd.img do folderu "cdimages" (w np. " ..\Grand Theft Auto IV\pc\data\cdimages")
3.Do folderu "maps" (np. "…GTAIV\Grand Theft Auto IV\pc\data\maps") skopiujcie foldery
"east"
"manhat"
"jersey"
"generic"
"props"
i wyraźcie zgodę na podmianę plików.
data aktualizacji: 21 marca 2014
kategoria gry: Akcji
rozmiar pliku: 4487,3 MB