Kingpin: Life of Crime - Catch the Chicken v.1.2 - Mod do gry - Download
Plik Catch the Chicken v.1.2 to modyfikacja do gry Kingpin: Life of Crime z gatunku Gry Akcji. Pobierz za darmo.
typ plikuModyfikacja do gry
rozmiar pliku4,3 MB
data aktualizacji11 marca 2018
pobrań34
pobrań (7 dni)8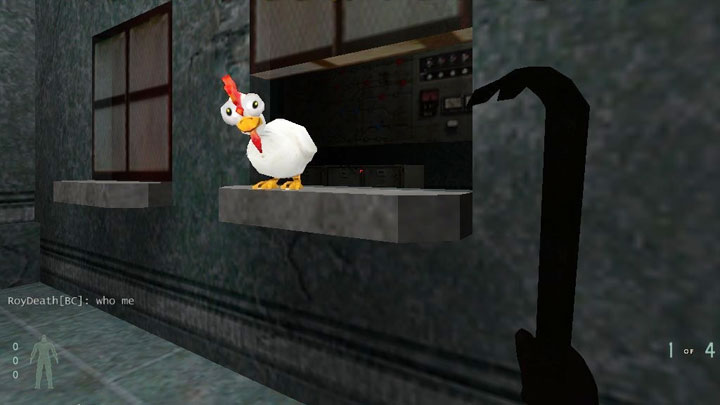 Catch the Chicken to modyfikacja do Kingpin, opracowana przez grupę pod przewodnictwem Rat Instinct.
Opis:
Projekt wprowadzająca do gry tytułowy nowy tryb rozgrywki, wzorowany na modzie CTC do Quake II. W nim rywalizują dwie drużyny bandziorów. Po mapie biega kurczak i zadaniem każdej strony jest go złapanie.
Osoba nosząca ptaka automatycznie staje się celem ataków przeciwników, a jednocześnie nie może korzystać z uzbrojenia. Co więcej, zwierzak jest głośny i z tego powodu wrogowie nie mają problemów z odnalezieniem niosącego go bandziora. Cała zabawa polega na utrzymywaniu się w posiadaniu kurczaka jak najdłużej.
Instrukcje:
Wypakuj archiwum do foldera z grą.
Niedziałające pliki prosimy zgłaszać na uwagi(at)gry-online.pl