Hello Neighbor - Exfiltrate v.2 - Mod do gry - Download
Plik Exfiltrate v.2 to modyfikacja do gry Hello Neighbor z gatunku Gry Zręcznościowe. Pobierz za darmo.
typ plikuModyfikacja do gry
rozmiar pliku132,5 MB
data aktualizacji25 grudnia 2017
pobrań115
pobrań (7 dni)5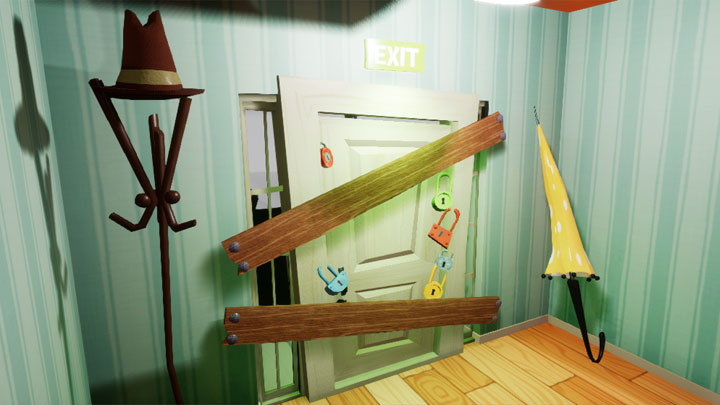 Exfiltrate to modyfikacja do Hello Neighbor, której autorem jest gamesniperstudios.
Opis:
Mod oferuje nową przygodę dla pojedynczego gracza. Wcielamy się w mężczyznę, który został porwany przez psychopatycznego sąsiada. Naszym zadaniem jest znalezienie sposobu na wydostanie się na walność z domu naszego prześladowcy.
Instrukcje:
Wypakuj archiwum do folderu "plugins" w miejscu zainstalowania gry.
Niedziałające pliki prosimy zgłaszać na uwagi(at)gry-online.pl