Star Wars Jedi Knight: Jedi Academy - Movie Battles II v.1.4.8.9 - Mod do gry - Download
Plik Movie Battles II v.1.4.8.9 to modyfikacja do gry Star Wars Jedi Knight: Jedi Academy z gatunku Gry Akcji. Pobierz za darmo.
typ plikuModyfikacja do gry
rozmiar pliku3847,9 MB
data aktualizacji22 stycznia 2018
pobrań386
pobrań (7 dni)8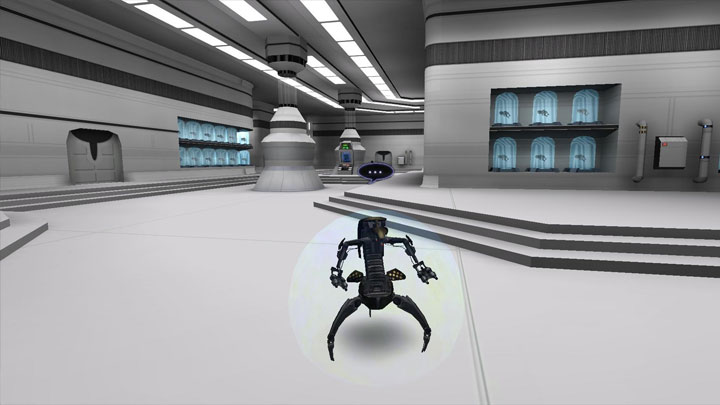 Movie Battles II to modyfikacja do Star Wars: Jedi Academy, opracowana przez Movie Battles II Team.
Opis:
Mod pozwala rozegrać najsłynniejsze potyczki z filmowej sagi. Gracz może wybierać klasę postaci, poczynając od zwykłego żołnierza aż po potężnego Jedi lub Sitha lub wciela się w jednego ze sławnych bohaterów, takich jak Luke Skywalker, Obi-Wan Kenobi, Darth Maul, Mace Windu, Han Solo, Darth Vader, Jango i Boba Fett, Chewbacca, Padme, Poe Dameron, Finn czy Kylo Ren.
Do wyboru jest także potężny zestaw map znanych ze srebrnego ekranu, takich jak Naboo, Mustafar, Kamino, Tatooine, Gwiazda Śmierci, Świątynia Jedi, Tantive IV, Miasto w chmurach, czy Pałac Jabby,
Ponadto podrasowano lekko mechanikę walki i zbalansowanie rozgrywki oraz dodano system anty-cheaterski.
Instrukcje:
Wypakuj archiwum do folderu z grą.
Niedziałające pliki prosimy zgłaszać na uwagi(at)gry-online.pl