Doom II: Hell on Earth - Worlds v.beta - Mod do gry - Download
Plik Worlds v.beta to modyfikacja do gry Doom II: Hell on Earth z gatunku Gry Akcji. Pobierz za darmo.
typ plikuModyfikacja do gry
rozmiar pliku232 KB
data aktualizacji6 listopada 2017
pobrań30
pobrań (7 dni)1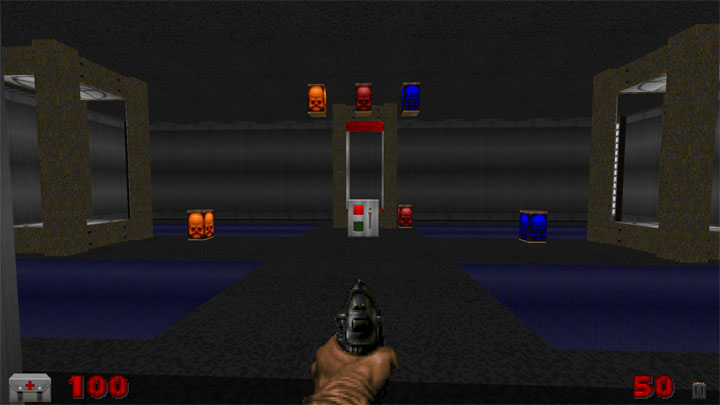 Worlds to modyfikacja do Doom II, której autorem jest Maist.
Opis:
To nowy poziom dla pojedynczego gracza. Wcielamy się w komandosa, który musi znaleźć drogę ucieczki z opanowanego przez demony wymiaru.
Mod posiada szczątkową fabułę, ale jego zaletą jest oryginalność lokacji. Mapa jest jedna, ale dzieli się na trzy duże światy i każdy z nich oferuje masę zaskakujących rozwiązań oraz rzadko widywanych w modyfikacjach do tej gry wyzwań.
Instrukcje:
Do załadowania pliku WAD użyj klienta ZDoom.
Niedziałające pliki prosimy zgłaszać na uwagi(at)gry-online.pl