Legend of Grimrock - Dungeon Master The Lord of Chaos v.8 - Mod do gry - Download
Plik Dungeon Master The Lord of Chaos v.8 to modyfikacja do gry Legend of Grimrock z gatunku Gry RPG. Pobierz za darmo.
typ plikuModyfikacja do gry
rozmiar pliku338,4 MB
pobrań4032
pobrań (7 dni)0
data aktualizacji2 czerwca 2014
Niedziałające pliki prosimy zgłaszać na uwagi(at)gry-online.pl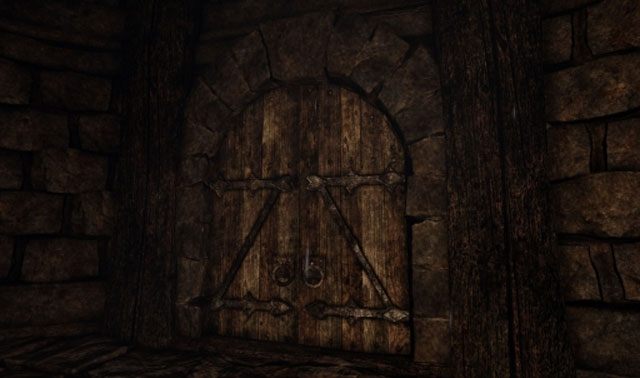 Dungeon Master The Lord of Chaos to fanowska kampania do RPG-a Legend of Grimrock, której autorem jest LordGarth. Mod został zainspirowany wydanym w 1989 roku dodatku Chaos Strikes Back do klasycznej pierwszej części cyklu Dungeon Master. Projekt jest olbrzymi i zawarte w nich lochy mają aż siedemdziesiąt pięter. Całość utrzymana jest w klimacie horroru, a w tworzeniu przekonującej atmosfery grozy pomagają wyśmienite efekty dźwiękowe.
Również pod względem rozgrywki projekt jest imponujący. Autor opracował masę różnorodnych przedmiotów, a kampanię zaprojektowano tak, aby wymuszać na graczy magiczne ulepszanie uzbrojenia i regularne ważenie własnych eliksirów w oparciu o znalezione podczas przygód składniki.
.
Aby zainstalować moda:
1.Pobierzcie i rozpakujcie archiwum.
2.Skopiujcie uzyskany w ten sposób plik .dat do "C:\Użytkownicy\[Nazwa Użytkownika]\Moje Dokumenty\Almost Human\Legend of Grimrock\Dungeons"
3.Uruchomcie grę, a mod znajdziecie w menu w sekcji "Custom dungeons"
data aktualizacji: 2 czerwca 2014
kategoria gry: RPG
rozmiar pliku: 338,4 MB