Tom Clancy's Ghost Recon: Future Soldier - aktualizacja do gry wersja - v.1.7 - v.1.8 - Download
Uaktualnienie (patch) do gry Tom Clancy's Ghost Recon: Future Soldier z gatunku Gry Akcji, wersja v.1.7 - v.1.8, data publikacji 17 maja 2013.
typ plikuAktualizacja do gry
rozmiar pliku57,1 MB
data aktualizacji17 maja 2013
pobrań8462
pobrań (7 dni)29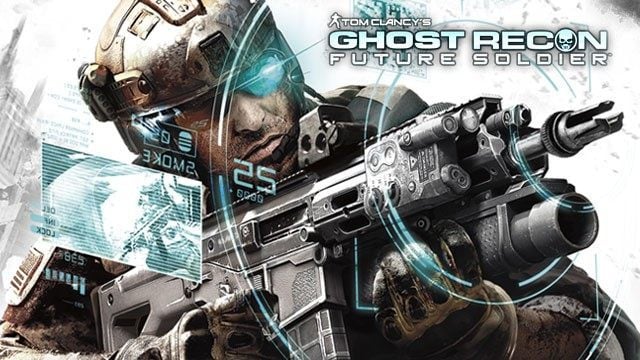 Wersja: v.1.7 - v.1.8
Patch przyrostowy do gry Tom Clancy's Ghost Recon: Future Soldier. Poniżej anglojęzyczny opis aktualizacji:
Support for Windows XP.
Support for DirectX 9 on Windows Vista and Windows 7 (DirectX11 is recommended).
Improved performance of Volumetric Lighting and Global Illumination.
New graphical option to enable real-time rendering of all reflective surfaces (eg. windows).
Improved framerate performance for ATI users.
Support for Uplay friends' list with more than 100 contacts.
Fixed Gunsmith issues for Windows user names with special characters (é, a, ç, etc.).
Improved textures on "Market Night" map.
Known issues and workarounds
Highest quality of 'Global Illumination' option is meant to be used with high-end (Radeon HD7900 or GeForce GTX680 and higher) and future hardware. Setting Global Illumination to medium is recommended if you are experiencing low frame rate.
The new 'Reflections' option is designed for high-end configurations only. Please disable this option if you are experiencing low frame rate.
AMD dual-core processor with Windows XP (for users who have not installed SP3): you may experience a fast flickering of the in-game menu items. To work around this problem, install the AMD Dual-Core Optimizer available on the AMD website.
AMD or nVidia Dual-GPU / Crossfire / SLI cards: in order to avoid graphical issues, you will have to manually disable the multi-GPU modes of your video drivers prior to running the game under the DX9 environment.
In some isolated cases activating the Crossfire multi-GPU technology on a mobile Radeon HD6990M from Alienware results in a performance drop compared to a single GPU of the same setup.
Notes regarding Windows XP support
Due to limitations of the engine and multithreading management in Windows XP, the performance with Windows XP may be lower than the performance obtained with the same hardware configuration using a more recent version of Windows. Please use a more recent version of Windows for a better experience.
data aktualizacji: 17 maja 2013
kategoria gry: Akcji
rozmiar pliku: 57,1 MB
Niedziałające pliki prosimy zgłaszać na uwagi(at)gry-online.pl