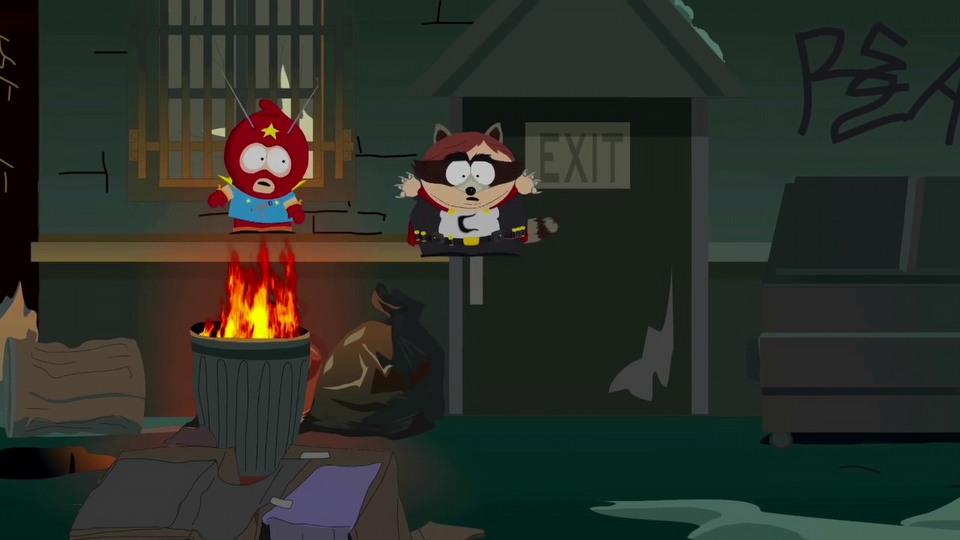 Abyś mógł obejrzeć ten film, musimy zweryfikować twój wiek.
Wprowadź swoją datę urodzenia:
My też nie lubimy reklam, ale musimy je wyświetlać aby zbierać fundusze na nowe materiały.
Prosimy Cię uprzejmie i serdecznie abyś odblokował reklamy na naszej stronie i pomógł nam tworzyć ten serwis dla Ciebie i innych graczy.
Jeżeli wyłączysz blokowanie reklam, jako dowód wdzięczności, filmy będą wyświetlane dla Ciebie w lepszej jakości niż obecnie.
South Park: The Fractured But Whole - Konspiracja Szopa (PL)
Zwiastun South Park: The Fractured But Whole, kontynuacji ciepło przyjętego RPG South Park: The Stick of Truth od studia Obsidian. Tym razem za grę odpowiada ekipa Ubisoftu, a Cartman, Kenny i reszta bohaterów kultowej kreskówki South Park wyśmiewa konwencję opowieści o superbohaterach.
Gra: South Park: The Fractured But Whole, Firma: Ubisoft / Ubisoft GmbH
Data Publikacji: 8 grudnia 2016. Długość: 1:04 minut. Kategoria: Trailery z gier
Filmy z gry South Park: The Fractured But Whole
Komentarze Czytelników
Dodaj swój komentarz